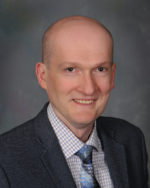 Long Business Description
Medical Director
Psychiatrist
Dr. Mania completed the adult psychiatry residency training in the Department of Psychiatry at Drexel University College of Medicine in Philadelphia. During residency he served as a Chief Resident, completed a year-long residency elective at the institute of addictive disorders and participated in the fellowship program at the Psychoanalytic Center of Philadelphia. Dr. Mania has an extensive research background in Electrophysiology from the Department of Psychiatry at Emory University School of Medicine.
Dr. Mania is a vice-chairman of the Mental Health advisory Board for the Franklin and Fulton counties and serves as a vice-president for the Pennsylvania Psychiatric Society.
He is licensed in Medications for Opioid Use Disorder (MOUD) treatment and directs MOUD program at Keystone. Dr. Mania holds certificate with distinction in master psychopharmacology program from Neuroscience Education Institute.
Dr. Mania is a recipient of several awards including "The residency award for clinical excellence" from Drexel University, "Everyday Hero Award" from Pennsylvania Medical Society, the "Quality Award" from Keystone Health and the APEX Award for "Outstanding Primary Clinician" from the Pennsylvania Association of Community Health Centers (PACHC).
Board Certified – Psychiatry and Addiction Medicine.
Affiliated Hospitals – Chambersburg Hospital