Our Practices
Keystone Health is staffed by a diverse team of primary care providers serving the greater Franklin County Pennsylvania region.
Our Mission
Keystone Health improves the health and quality of life of the people and communities we serve. We do this by:
Providing quality, compassionate primary medical, dental, behavioral and social services to anyone especially those who need it most;
Coordinating care with other providers to provide a full range of services our patients need;
Promoting and supporting healthy lifestyles;
Adjusting fees based upon patients' ability to pay-no one is turned away due to inability to pay;
Collaborating with others to promote affordable access, and the breaking down of language and cultural barriers;
Advocating for our patients and the medically underserved.
What's New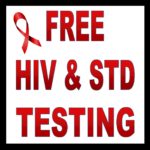 June 27 is National HIV Testing Day. Be smart about your health and take advantage of this FREE testing opportunity in Waynesboro! … Read More . . .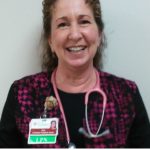 The Employee Spotlight for June shines on Kimberly Johnson, Licensed Practical Nurse at Keystone Pediatrics Chambersburg!Kimberly began working for Keystone in July 2010. She previously worked as a second … Read More . . .
Home