The Keystone Breastfeeding Center is committed to helping you reach your infant feeding goals. Recognizing that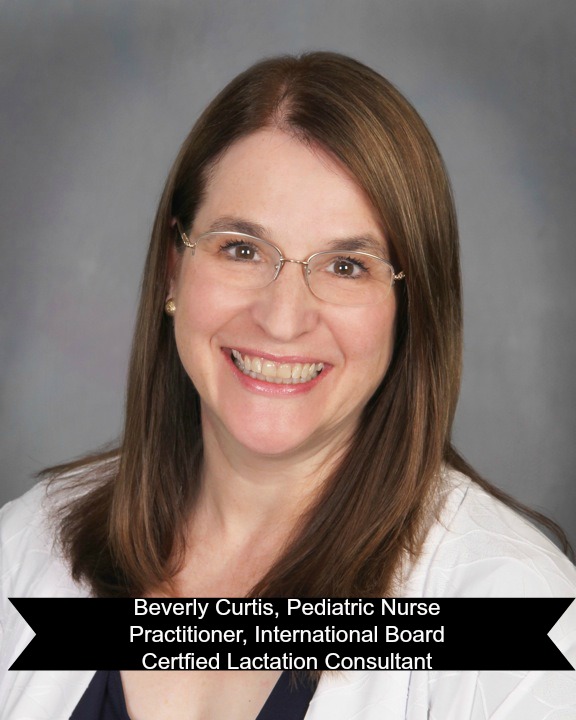 feeding breast milk is the optimal infant food we also recognize that sometimes the process of feeding can be challenging to mother and baby. Transitioning to life with a baby, though very rewarding, can be difficult. While those around are congratulating you on your new little one, you may find yourself anxious at times, and wondering, "Is my baby feeding well and is this normal?" Since physical and mental well-being are so important, our Lactation Counselor and Nurse Practitioner/Board Certified Lactation Consultant are skilled at listening to you and your
feeding concerns.
Whatever your goals for feeding are — short-term, long-term, somewhere in between — we're here to give you the help you need to get breastfeeding started, and the support you need to enjoy your baby and succeed at feeding.
Visits to the Keystone Breastfeeding Center are comprehensive, without being overwhelming. Being a new mother can bring many challenges. Even if this isn't your first baby, you may have new questions or concerns. We've helped lots of new Moms and babies breastfeed, and we're ready to help you too!
What Can I Expect During my Appointment?
You'll meet with our breastfeeding care team which includes a Lactation Counselor and our Breastfeeding Medicine Nurse Practitioner who is an International  Board Certified Lactation Consultant. Our team will listen to your feeding goals, discuss your medical history, and take vitals on your baby, which include weight, length, head circumference, and temperature on baby.
The Lactation Counselor and Nurse Practitioner will observe your baby nurse, help with latch and offer education and tips about breastfeeding management. Working as a team, our Lactation Counselor and Nurse Practitioner will ensure that you leave with a feeding plan that supports your goals. As part of our comprehensive care, the Nurse Practitioner will  examine your baby and address any breast or nipple care concerns you may have.  Please note: consults can last up to one hour
Do I Need to Be a Keystone Pediatrics patient to Visit The Keystone Breastfeeding Center?
We're happy to help moms and babies from all practices. If you're not a Keystone Pediatrics patient, we'll request a referral from your baby's physician. A follow up letter regarding your visit will be sent to your baby's pediatrician and your OB/midwife.
How Should I Prepare for my Appointment at The Breastfeeding Center?
Most Importantly: Bring your baby! And wear comfortable clothing with easy access for nursing.
The 24-Hour Count: It's helpful for us to know how many wet and dirty diapers your baby has had in the past 24 hours, the number of times she has nursed, and if baby has received any supplemental expressed breast milk or formula.
Equipment or Gadgets: If you're using any breastfeeding gadgets, such as a nipple shield or Supplemental Nursing System, please bring them to the appointment. If you have questions about your breast pump please bring it along as well!
Do I Need to Avoid Feeding My Baby Before the Consult? We need to watch your baby's behavior at the breast to assess breastfeeding, offer education, and develop a feeding plan. So it's best to bring your baby ready to feed!  This doesn't mean you should avoid feeding your baby for a long time before the appointment; sometimes a small feeding is all you need to tide him or her over until he or she can feed here in the office.
May I Bring a Support Person or My Older Children?
We welcome your support person to join us during this visit and are happy to discuss how he or she can participate. The length of the consult can be a challenge for siblings, so please consider whether your older child would be more comfortable staying with a trusted adult.
What is the Cost of the Visit?
Your visit will be billed to your insurance as a physician visit just like when  your baby goes to the doctor.  Please note: if you have a co-pay with your insurer, you are responsible for your baby's co-pay at the time of the office visit.
What if I'm Not Sure I Want to Breastfeed Exclusively?
Our goal at The Keystone Breastfeeding Center is to help you reach your feeding goals. Whether that's partial or exclusive breastfeeding, we're here to support you and your choices.
What if I Need More Lactation Help After the Initial Appointment?
We call our patients for a follow-up within a few days to one week of the appointment. We're also available to schedule a follow-up visit if you need.
I Think My Baby Has a Tongue Tie or Lip Tie
Our medical providers are skilled at identifying tongue ties and evaluating their impact on breastfeeding. If you feel that infant tongue tie may be affecting your breastfeeding, please call us to make an appointment.
For additional questions . . .
Please call The Keystone Breastfeeding Center at (717) 709-7950.