Hello!
What you need to do?

An appointment is required to receive a vaccine. 
Keystone Health is using the Moderna Vaccine which is approved for people 18 years of age and older.
To read information sheets (EUA) on the Moderna vaccine, click here for English and here for Spanish. 
We offer online scheduling (see scheduling tool below) until appointments are full.
If you would prefer to schedule by phone, we offer phone scheduling each Wednesday from 9 am- noon. Please call (717) 217-1990 during the scheduling window on Wednesdays. (The phone line will not be staffed during other days and times. If you are calling the vaccine line and not getting an answer, that means all phone appointments have been filled and you should check back next Wednesday or schedule online using the tool below.)
When scheduling an appointment, remember this is a 2 dose series and the 2nd vaccine will be scheduled exactly 28 days (4 weeks from 1st dose). Please make sure you are available in 4 weeks for 2nd dose. THE SECOND DOSE CANNOT BE RESCHEDULED; we do this to avoid vaccine waste.
Please bring signed and completed consent form (CLICK HERE for consent form), your ID and your insurance card so we can scan them when you arrive.
Where is the vaccine clinic?
The vaccine clinic is at the Keystone Professional Center located at 111 Chambers Hill Drive, Chambersburg. Please proceed to the second floor, then follow the signs for "Conference Center" to Conference Room B. **Please note: after signing up for a vaccine, you will be sent an automated email that states you should report to 111 Chambers Hill Drive, Suite 102 (Keystone Community Health Services). This is incorrect. Please proceed to the second floor of 111 Chambers Hill Drive and follow the signs for the "Conference Center".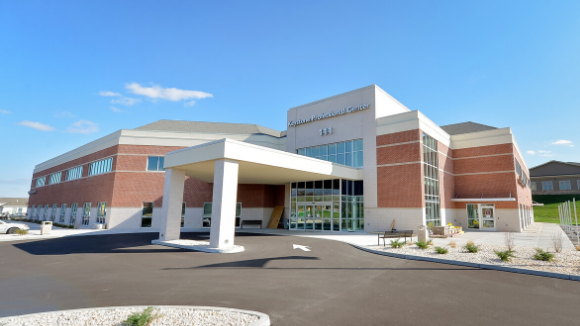 Cost:
COVID-19 vaccine is provided at 100% no cost to the vaccine recipient. If a vaccine recipient has health coverage, Keystone Health may seek appropriate reimbursement from the recipient's plan or program for a vaccine administration fee.
NOTE: If you are having difficulty using the below scheduling tool and need help scheduling an appointment, please send us an email at email@keystonehealth.org.