Dr. David Pagnanelli, FACPM, AACFAS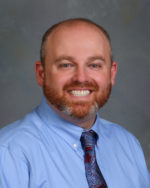 Long Business Description:
Dr. David Pagnanelli, Jr. is a graduate of Temple University School of Podiatric Medicine in Philadelphia, PA. He completed his residency training at the University of Pittsburgh Medical Center, Pinnacle Health System. His training consisted of foot and ankle elective surgery, trauma and reconstructive surgery, diabetic limb salvage, and wound care. Additionally, Dr. Pagnanelli has completed courses with certification in microsurgery from the Cleveland Clinic as well as specialized training in arthroscopy, internal and external fixation, and various surgical techniques.
Professional Organizations-
Dr. Pagnanelli is a Fellow of the American College of Podiatric Medicine (FACPM) and he is an Associate Member of the American College of Foot & Ankle Surgeons (AACFAS).  He is board certified in Podiatric Medicine and is Board qualified in Foot surgery as well as rearfoot and reconstructive surgery.