Winter Parking Lot Safety is brought to you by Keystone Health's Environment of Care Safety Committee Member Maria Aguilera of Keystone Pediatrics.
Parking lots can be dangerous any time of year but especially in the winter with snow and ice covering the pavement. It was recently reported a nurse was killed by a snowplow in an Illinois hospital parking lot. How can you keep safe and avoid a tragedy like this? Please read further for some excellent tips on parking lot safety.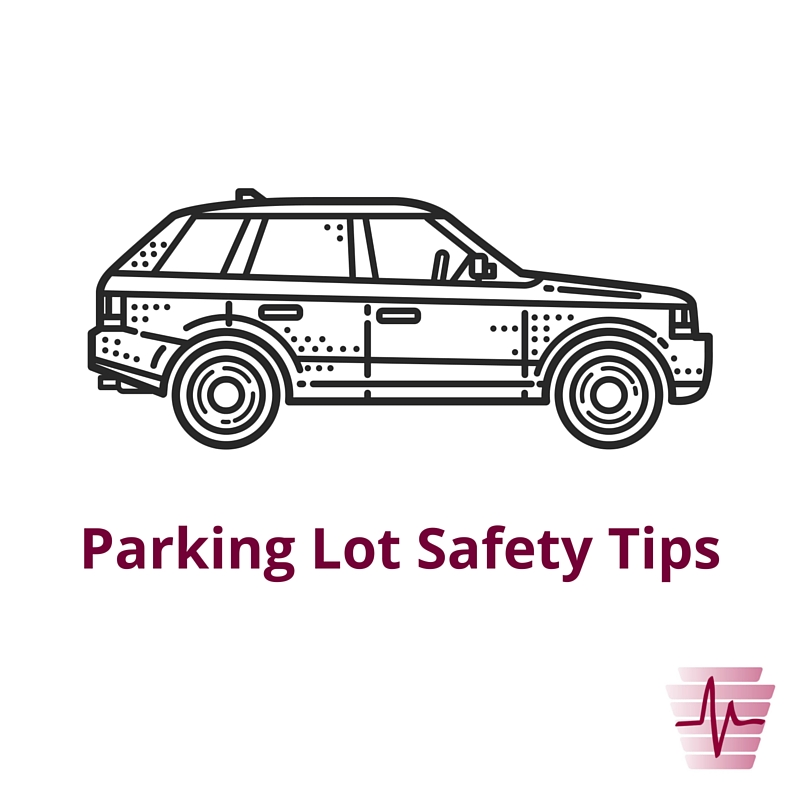 Drivers often let their guard down when they pull into the parking lot at work. Did you know that 20% of insurance claims are related to parking lot accidents? A study done by the Independent Insurance Agents and Brokers Association found limited visibility and distraction the two main causes of parking lot accidents. A full lot creates hazards while visibility is limited when entering and exiting parking spaces. Add winter snow and ice and an already dangerous situation is worsened. Drivers get into their cars and start checking the cell phone, tuning the radio, and start their GPS. These distractions while pulling out of a parking space or driving in the lot create an unsafe environment. Drivers may not see people walking in the lot or cars backing out of a spot. Inclement weather makes it harder to avoid these hazards.
Here are some safety tips to help you avoid a parking lot accident or tragedy –
1. When walking in a parking lot, keep to the side of the aisle and watch for cars.
2. Wear appropriate footwear such as boots or shoes with nonslip soles and good ankle support. Carry your indoor shoes with you and change when you get inside.
3. Do NOT talk or text as you walk to the car.
4. When walking in the lot, look at the approaching driver and make eye contact so they see you. Stop walking if you don't think the driver has seen you.
5. Before pulling or backing out of your parking space adjust your mirrors, seats, radio, GPS, and put down your cell phone.
6. Obey parking lot speed limits and lane designations. Don't cut across the parking lot to get out faster.
7. Obey stop signs in the parking lot.
8. Look out for snowplows and snow blowers.
9. Snow muffles sounds. Don't rely on hearing to know if a car is approaching.
10. Snow piles and drifts limit driver visibility. Don't take shortcuts over snowdrifts or plowed snow.