Celebrate Mental Health Month with Keystone Behavioral Health!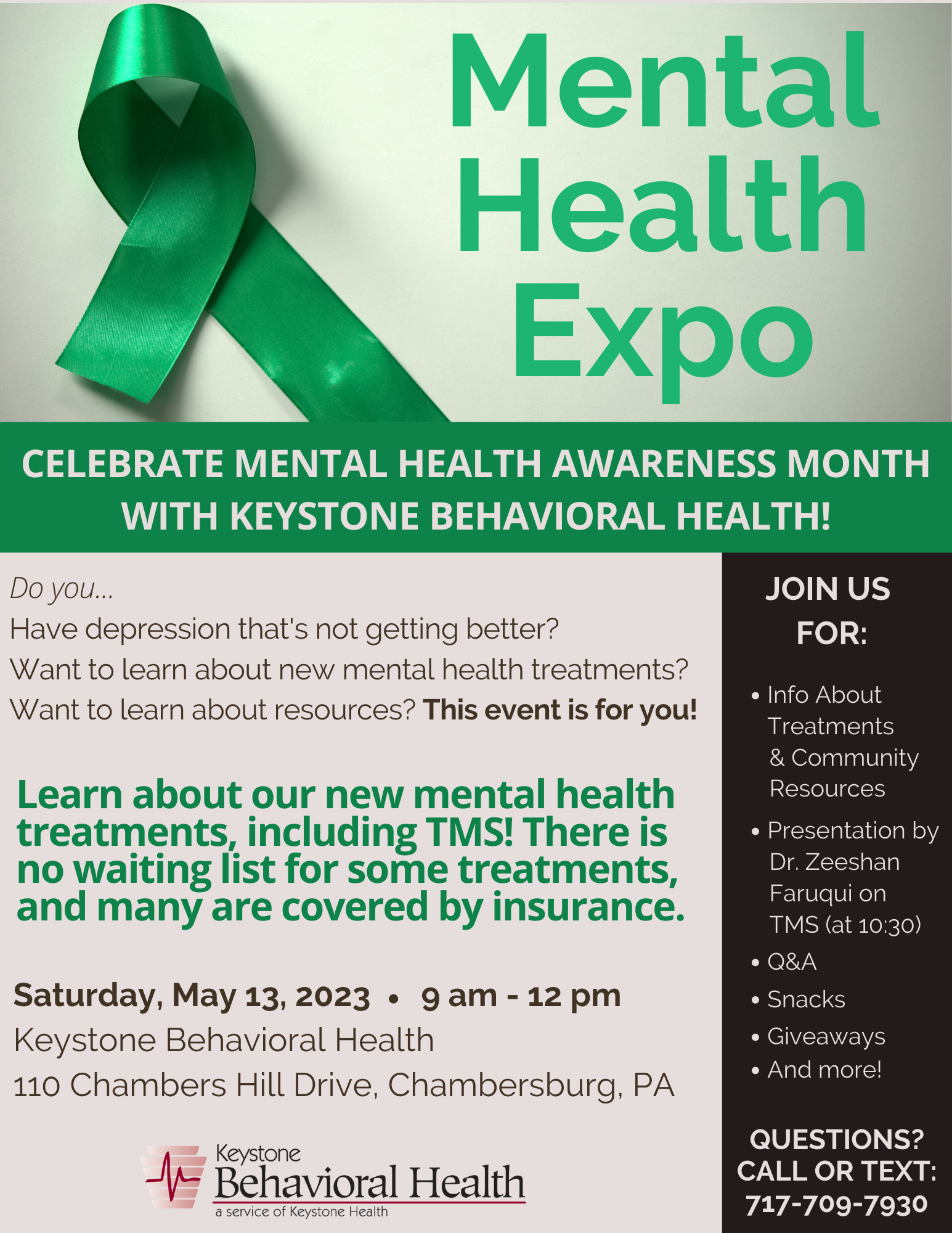 Do you….
Have depression that's not getting better?
Want to learn about new mental health treatments?
Want to get connected to resources?
This event is for you!
Learn about our new mental health treatments, including TMS! There is no waiting list for some treatments and many are covered by insurance.
Join us for information about resources and treatments, a presentation on TMS by Dr. Faruqui at 10:30 am, a Q&A session, snacks, giveaways and MORE!
Questions? Call or text (717) 709-7930!