Dr. David Pagnanelli Jr. recently moved to Franklin County to join one of Keystone's newest practices, Keystone Foot and Ankle Center. What's not new, however, is his love of the medical field.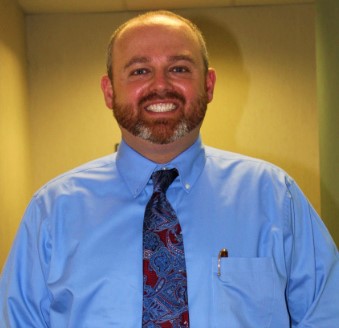 As the son of a neurosurgeon and an ophthalmologist, Dr. Pagnanelli knew a career in medicine was right for him from an early age.
"I was surrounded by medicine growing up," he said. "I've been spending time in an operating room regularly since I was 12 years old. My father worked pretty much around the clock. To be able to spend time with him I started to go to work with him after hours or on weekends when he got called in. I sat in on my first brain surgery when I was 12 and many after that."
Dr. Pagnanelli chose the field of podiatry so he could be a physician with the ability to perform complex surgeries while still being able to maintain a healthy family life. He loves that this career allows him to impact the quality of life for so many patients.
"It feels great to be able to do what I consider something good every day, something that heals people, something that makes them feel better and makes a difference in their lives," he said. "I feel very confident in my abilities. When I was in school, I could never imagine myself to be the person I am today. It truly feels surreal. Though this is just the beginning of what will hopefully be a very long and rewarding career."
When the job opportunity arose at Keystone, Dr. Pagnanelli knew it was the right fit for him.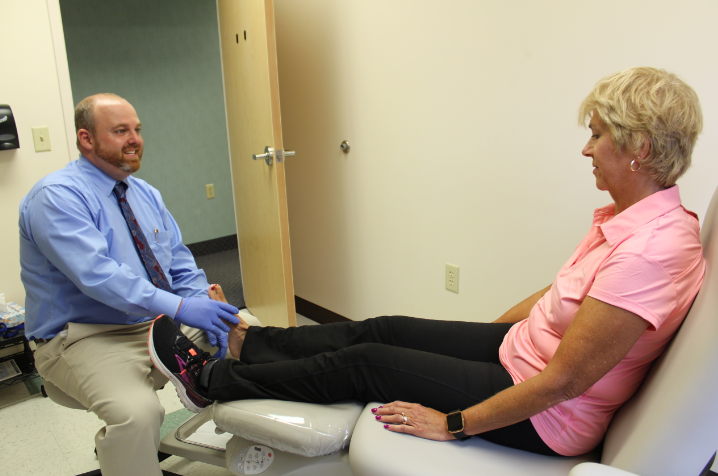 "I was working in private practice and spending less and less time with each patient which is what drew me to healthcare in the first place," he said. "I began looking for a position where I could spend as much time as I needed on each individual patient. After meeting with Ms. Cochran (Keystone's CEO) and the rest of the management team, I knew we held similar values when it came to patient care and I knew this was the right place for me and my family."
Though new to the area, he is enjoying the change of pace that Franklin County offers.
"I like the small town feel here," Dr. Pagnanelli said. "There are good local restaurants and I like spending time at Norlo Park. Oh, and I can't forget the $5 hotdogs with beer cheese and bacon at Roy Pitz!"
In his free time Dr. Pagnanelli enjoys tennis, bike riding, fishing, barbecuing, and spending time with his family – his wife, Katie, their 19-month-old daughter, Rosalie, and their dog Jack.
Welcome to Keystone Health, Dr. Pagnanelli!
Dr. Pagnanelli is accepting new patients. To find out more about Keystone Foot and Ankle Center, click here.