Keystone Pharmacy is proud to announce free medication disposal is now available on-site at 830 Fifth Avenue,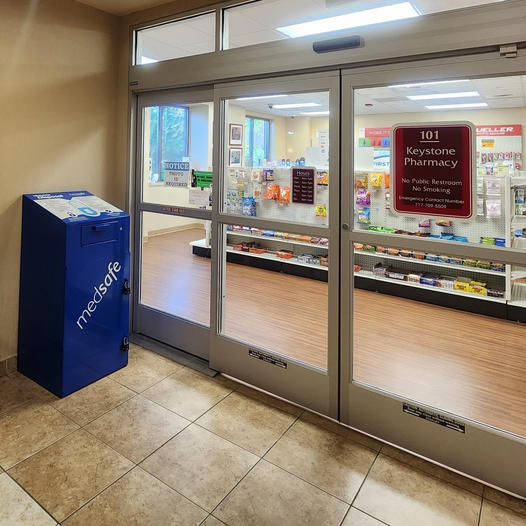 Chambersburg.
By offering this service, we hope to decrease improper disposal of medications (such as flushing them into the sewer system) and to prevent them from being acquired by anyone other than the patient for whom they were prescribed.
You do not need to be a patient at Keystone to use this service – anyone is welcome to drop off their unwanted medications during business hours.