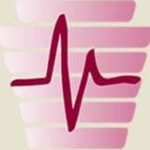 Keystone Dental Care, funded in part by a grant from the Summit Endowment, is offering a FREE dental education program targeted to kids age 3 to 5 years old and their parents.
This hour long educational program, taught by a dental hygienist, includes visual aids and games to reinforce the topic.
"This cavity prevention program for infants and toddlers helps to teach parents how to care for their infant or toddler's teeth and teaches the toddlers themselves how and why to take care of their own teeth," Dr. Erin Murphy, dentist at Keystone Dental Care, said.
Want to bring this free program to your pre-school, parent club or non-profit organization in Franklin County? Call Keystone Dental Care at (717) 263-4462 and press option 4 for more information.