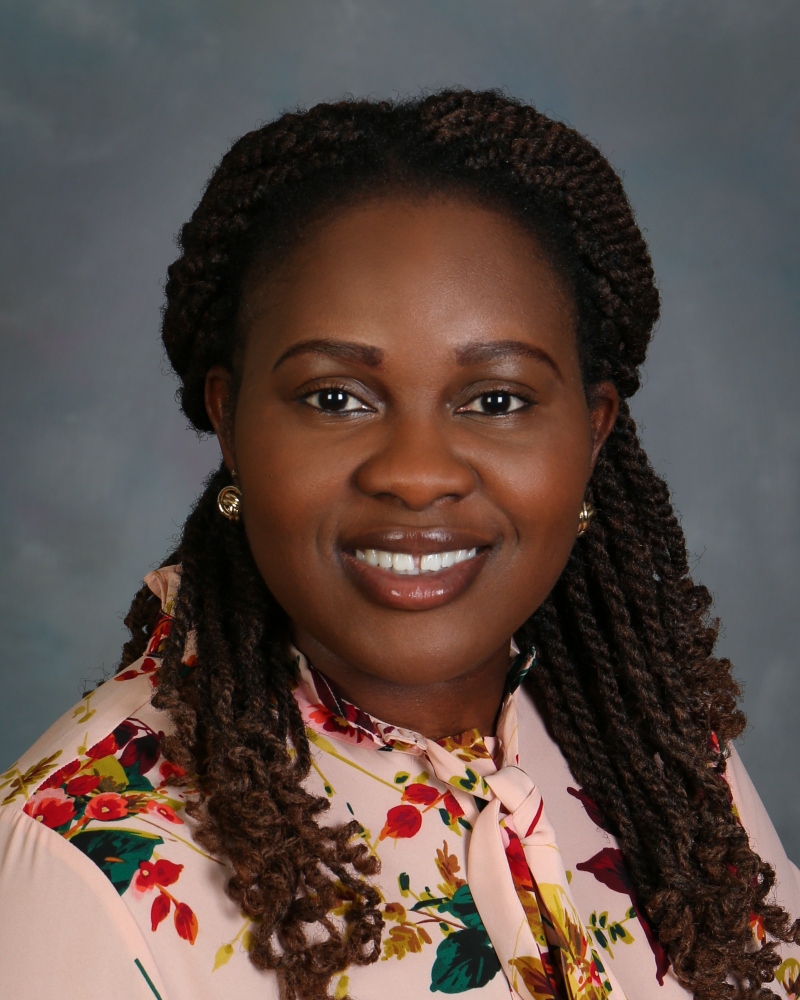 Each December, World AIDS Day is observed. While doctors and researchers are learning more about AIDS all the time, a lot of misinformation still surrounds the subject. Dr. Melissa Tiyouh of Keystone Infectious Diseases sheds light on the subject below.
What's the difference between HIV and AIDS?
HIV (human immunodeficiency virus) is a virus that attacks the body's immune system. It attacks a particular type of white blood cell called a CD4 cell in the body's immune system, which reduces the body's ability to fight infections and diseases. Treatment with an antiretroviral therapy can reduce the quantity of viruses in the body to levels where it is no longer detectable, but it is never fully removed. It is a lifelong chronic health condition.
AIDS (acquired immunodeficiency syndrome) is an advanced stage of HIV infection that may develop in a person with HIV who does not receive treatment. AIDS is diagnosed as having a CD4 count of less than 200 cells per cubic millimeter or developing characteristic opportunistic infections, especially fungal infections, and associated types of cancer. People who follow an effective HIV treatment regimen are unlikely to ever develop AIDS.
How is HIV spread and not spread?
HIV is commonly transmitted through vaginal or anal sex with someone who has HIV without using a condom or is not taking medicines to treat their HIV. Other modes of transmission include sharing needles, syringes from drug injections, accidental needlestick injuries or from a mother to her baby during pregnancy, birth or breastfeeding. HIV is not transmitted through saliva, tears, sweat, air particles, hugging, touching, shaking hands, insect bites, sharing toilets, sharing dishes or closed-mouth kissing with someone who has HIV. HIV cannot reproduce outside of the human host and does not survive long outside of the human body.
How can I protect myself from HIV?
You can use strategies such as abstinence (not having sex), never sharing needles or syringes and using condoms every time you have sex. Wear protective clothing, gloves and goggles if in contact with another person's blood. You may also be able to take advantage of HIV prevention medicines such as pre-exposure prophylaxis (PrEP) and post-exposure prophylaxis (PEP). If your partner has HIV, advise them to start and adhere to their antiretroviral treatment. If your partner keeps an undetectable viral load, research data supports an effectively zero risk of you getting HIV from sex with your partner.
Who should be tested?
The CDC (Centers for Disease Control and Prevention) recommends everyone between the ages of 13 and 64 get tested for HIV at least once. People at higher risk should get tested more often. High risk individuals include: men who have sex with other men, individuals who have sex with a partner who has HIV, if you have multiple sexual partners, if you inject drugs, share needles or syringes or were diagnosed with another STD (sexually transmitted disease). In addition, you should be tested for HIV if you are pregnant to protect your child from getting HIV.
What is the outlook for someone living with HIV or AIDS?
With treatment, most people with HIV or AIDS can live a healthy and normal life. Unfortunately, there is no cure for HIV but current treatments decrease the amount of HIV in your blood and keep it under control. HIV medicine is called antiretroviral therapy (ART). Treatment is recommended for all people with HIV and should be started as soon as possible after diagnosis. If you delay treatment, HIV will continue to harm your immune system which will put you at risk for developing AIDS.
Compared to several years ago, there are many more HIV medicines that are grouped into seven drug classes according to how they fight HIV. There are several combination regimens which combine different classes of HIV medicine into single pills for easier and effective HIV treatment. The main goal of HIV treatment is to reduce a person's viral load to an undetectable level to prevent transmission of the virus and to promote a healthy lifestyle. The medicines need to be taken every day, otherwise, the viral load will go up and you can become resistant to one or more of the drugs. Most side effects from the recently developed HIV medicines are manageable and scarcely have any compared to the older medicines.
What are some common misconceptions about HIV/AIDS?
Many misconceptions circulate about HIV. HIV is not a death sentence. Tremendous scientific progress has been made in understanding, treating and preventing HIV. While there is no cure, people living with HIV can live longer and healthier lives while on treatment. HIV is not only transmitted through sexual intercourse, as most people believe, and it can infect anyone of any race or origin. People who have HIV can appear healthy, so discuss STD screening before engaging with a new sexual partner. HIV cannot be transmitted through saliva or touching. Though rare, HIV can be transmitted via oral sex, especially if the recipient has open mouth sores or ulcers. People living with HIV can partake in sex with non-HIV people if proper protection is taken, and if the person undergoing treatment has an undetectable viral load, the chances of transmission are low. Women living with HIV can have healthy babies without HIV as advancements in HIV treatment can successfully stop perinatal transmission. You cannot prevent HIV by washing after sex or the pull out method. No herbal medicine has been proven effective against HIV. When in doubt about any information, always reach out to your medical doctor.
Takeaway Points
Get tested. People who don't know they have HIV and who look and feel healthy are the most likely to transmit HIV.
HIV is a viral infection that affects the immune system. Due to advances in treatment, a person on antiretroviral medication can lead a long, regular life with HIV.
The goal of treatment is an undetectable viral load, which will prevent HIV transmission and promote a healthy lifestyle.
High-risk individuals should discuss pre-exposure prophylaxis, or PrEP with their doctor to prevent contracting HIV.
If you believe you have been exposed to HIV, seek medical attention right away to discuss post-exposure prophylaxis (PEP) to prevent getting HIV.
If you test positive for HIV, you should not donate blood, body organs or sperm.
Do not inject drugs, do not share needles and practice safe sex with condoms.
HIV-positive women who might become pregnant should talk to their doctor about the risk to their unborn child. Breastfeeding should be avoided to prevent passing HIV to infants through breast milk.
There are several medical, social and financial resources for people living with HIV. Please always check in with your doctor and local health department.
This article contains general information only and should not be used as a substitute for professional diagnosis, treatment or care by a qualified health care provider.