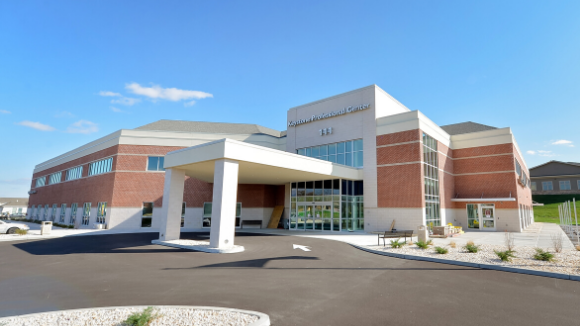 Getting To Know Keystone Community Health Services

Keystone Community Health Services, located at 111 Chambers Hill Drive in Chambersburg, offers a variety of family planning services to help community members take control of their health. Those who visit our office will likely see Certified Registered Nurse Practitioner Emily Brant (MSN, RN, FNP-C), who enjoys educating patients about their healthcare options and teaching them how to keep themselves healthy and safe. Emily answers some frequently asked questions related to the services at KCHS below.
What services are available at KCHS?
We perform STI (sexually transmitted infection) testing for infections like gonorrhea, chlamydia, syphilis, and HIV. We also treat these infections or, in cases when it is necessary, refer patients to our infectious disease providers next door for further testing/treatment. We are proud to offer a Healthy Woman program, which provides free pap smears and mammograms to eligible women with low or no income. Also, our office provides family planning services which includes helping patients decide which birth control option is right for them. In addition to oral contraceptives, we insert and remove IUDs and Nexplanon contraceptive arm implants.
When should someone be tested for STIs?
Routine testing is recommended, as many STIs have no symptoms, or demonstrate easy to miss symptoms. If a person has a known or suspected exposure, or any concerning symptoms, testing should be performed right away. In general, any testing is better than to not be tested at all. Tests can be performed every three months, and this is the most ideal timeframe to keep results current.
What's the cost for these services?
Birth control and testing and treatment for STIs may be free, but is based upon insurance status and income.
What are your hours, and are appointments needed?
We are open Monday-Friday, 8 am to 5 pm. We suggest making an appointment to ensure you will be seen at your preferred time, but we do accept walk-in patients as time allows.
To learn more about Keystone Community Health Services, visit keystonecommunityhealthservices.org or give us a call or text at (717) 709-7909.