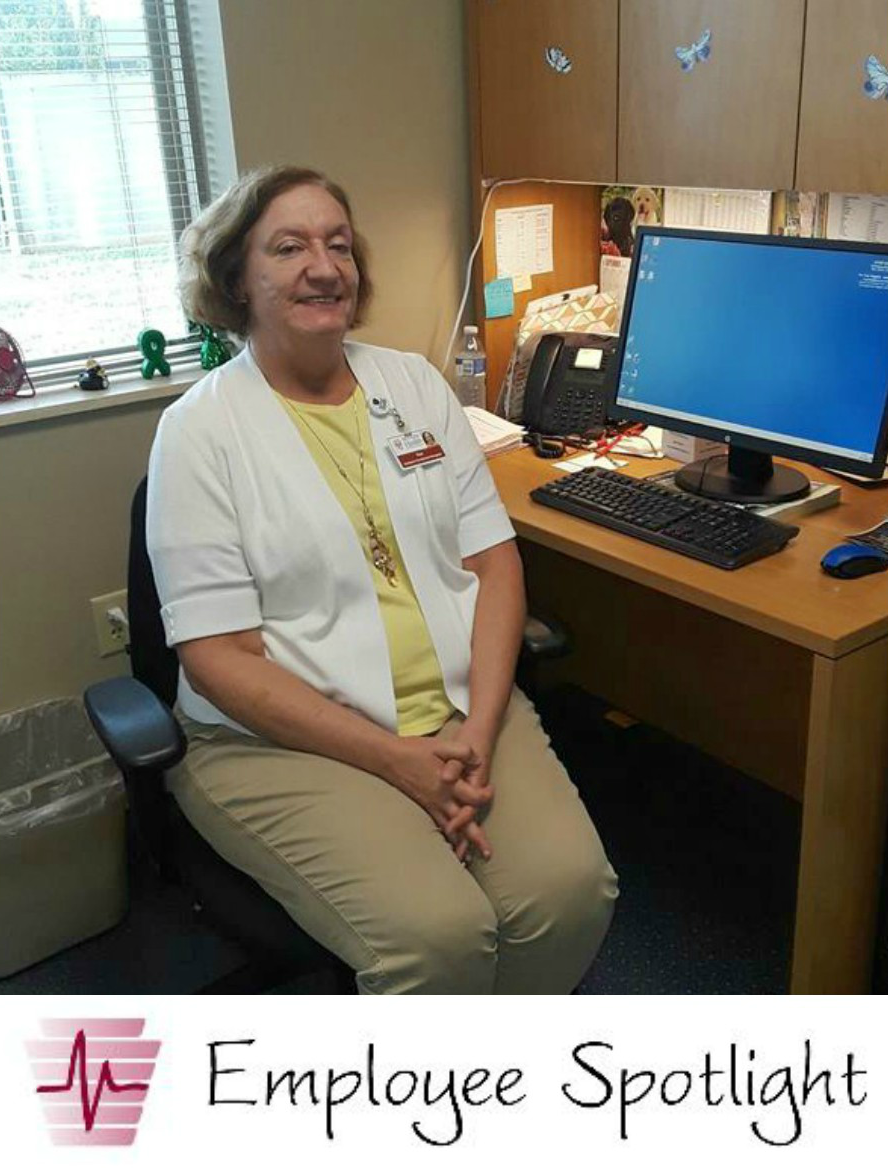 The Keystone Health Employee Spotlight for September shines on Sue Driver, Outreach Enrollment Navigator!
Sue began working for Keystone in March 2014, and has found fulfillment in working with Keystone's patients and the public in general.
"What makes me proud of the work I do is that it helps people to have better lives in ways they determine for themselves," she said. "Being able to help other people is the most personally fulfilling work that I could do. And I am also proud to work at an agency that employs some of the kindest, most caring people I have ever worked with."
Sue's job responsibilities make a difference in the community by helping people sign up for health insurance or Keystone's reduced fee program which ensures they are able to get the healthcare they need. She also connects people to other local resources to meet their daily needs outside of healthcare.
"A typical day for me would include answering calls from patients and the public about getting health insurance and related issues," she said. "Patients and the public can schedule appointments or walk in. I also get referrals from Keystone Health staff and the community and make referrals to community agencies as needed. On any given day I could help someone complete an application online for Medical Assistance and SNAP (Supplemental Nutrition Assistance Program), for example. My workday involves a lot of phone, computer, and paperwork all related to helping people get health insurance and related services and supports."
Sue lives in southern Franklin County with her husband, George, their Labrador, Maya, and their four cats. Her favorite hobbies include shopping, reading, watching TV, and attending area events. To stay active and healthy she enjoys going to Zumba classes and taking Maya for walks.
While she's not originally from Franklin County, she and her husband now call it home.
"We are Pittsburgh area natives but have lived in this area for about 25 years," she said. "I enjoy the rural character of Franklin County and also that it is in close proximity to a number of urban areas which enables me to have the best of both worlds."
Thank you, Sue, for all that you do for Keystone and our patients!