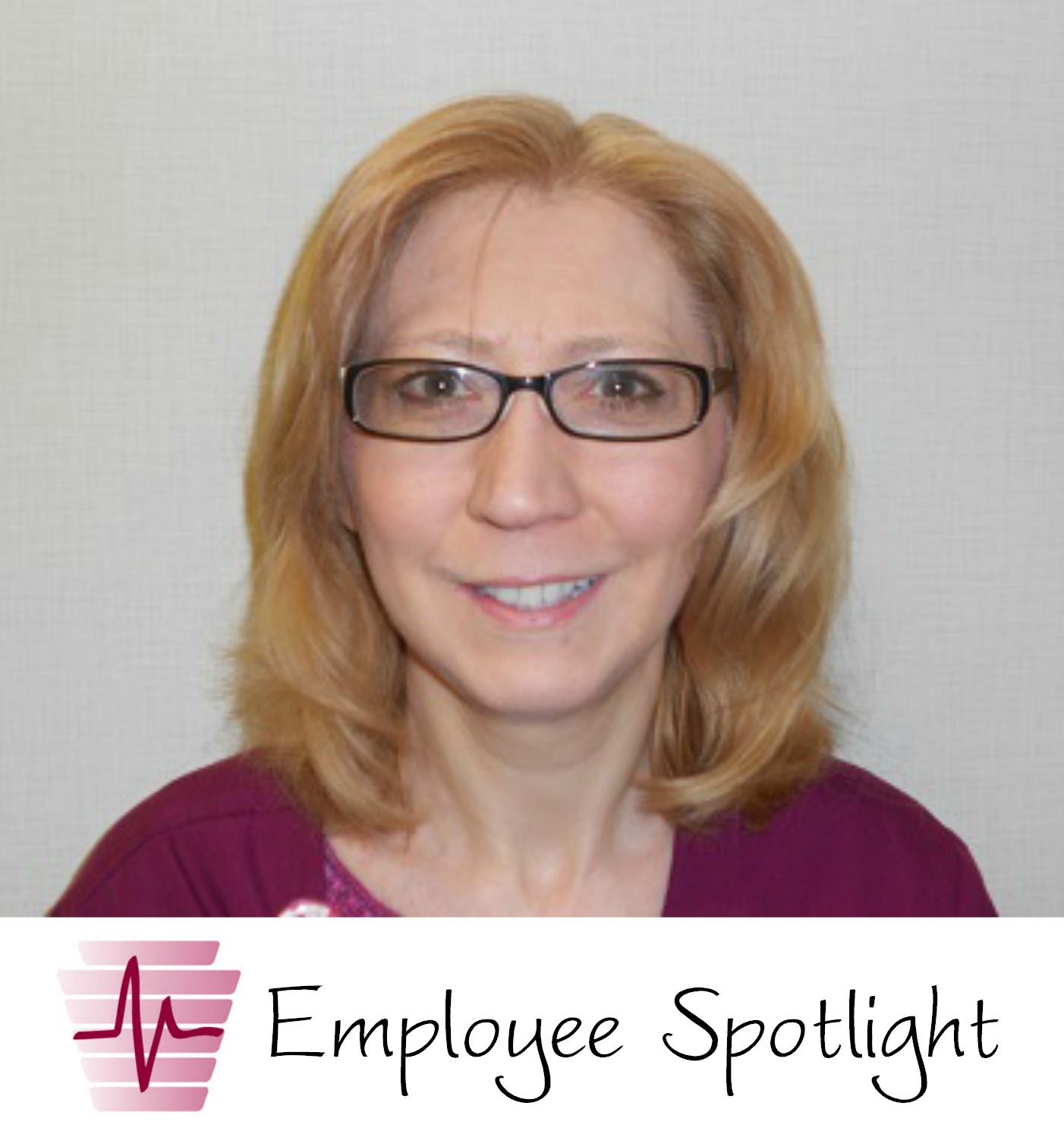 The Employee Spotlight for July shines on Suzanne Barnhart, Keystone Pharmacy's Lead Technician!
Sue joined the Keystone Health family in 2012 after enjoying a 9-year-career as a Registered Polysomnography Technologist. She lost that job unexpectedly when the doctor she was working for became involved in an insurance investigation. While she loved that line of work, she couldn't find a similar job close to home that suited her schedule.
She took a part-time job at Target while figuring out her next move, and while there she was trained to work in the pharmacy. It was there that Sue found her next career.
"I felt that I needed to be a part of the healthcare system in some capacity," she said. "I bought books from Amazon for Pharmacy Technician Certification, and began studying. When I passed my test, I saw an opening at Keystone and decided to apply."
She's glad she did.
"It makes me proud to know that I work for a company that sincerely wants to help people," Sue said. "I declined several job offers because I don't want to work for an organization that only cares about money. It's also nice to be treated well by my superiors and to get along with my coworkers."
Sue's favorite part of her job is interacting with the patients. "I like to joke around with them and laugh when they call me 'trouble,'" she said. She has also taken it upon herself to further her knowledge in Spanish, and enjoys getting to know many of the Pharmacy's Spanish-speaking patients.
She starts her work day at 7:30 am by filling prescriptions that were sent in overnight, and gets ready to open by 8. After that, she keeps busy with answering phones, checking on prior authorizations, calling insurances when needed for billing issues, checking inventories, running reports, and filling more prescriptions.
"It makes me proud to know that I have a part in helping people who can't afford their medications," Sue said. "Most places of business will offer the price, and if the patient can't afford it they usually just go without. We have other options at Keystone to use to help keep our patients healthy."
Sue lives in Chambersburg with her husband, and she has six adult children: three daughters, one stepson, and two stepdaughters. When she's not at work, she likes studying Spanish (her goal is to become fluent), and reading about and practicing nutrition and natural health. She completed a Master Herbalist program at the Trinity School of Natural Health, and she enjoys making her own products such as homemade soap, lotions, face wash, face cream, and cleaning products. She is also very involved with music. She plays piano at her church, keyboard with the worship team, sings in the choir, plays violin at the Cumberland Valley School of Music Community Orchestra, and occasionally plays the accordion with her mother and sister at community events.
Thank you, Sue, for all that you do for Keystone and our patients!