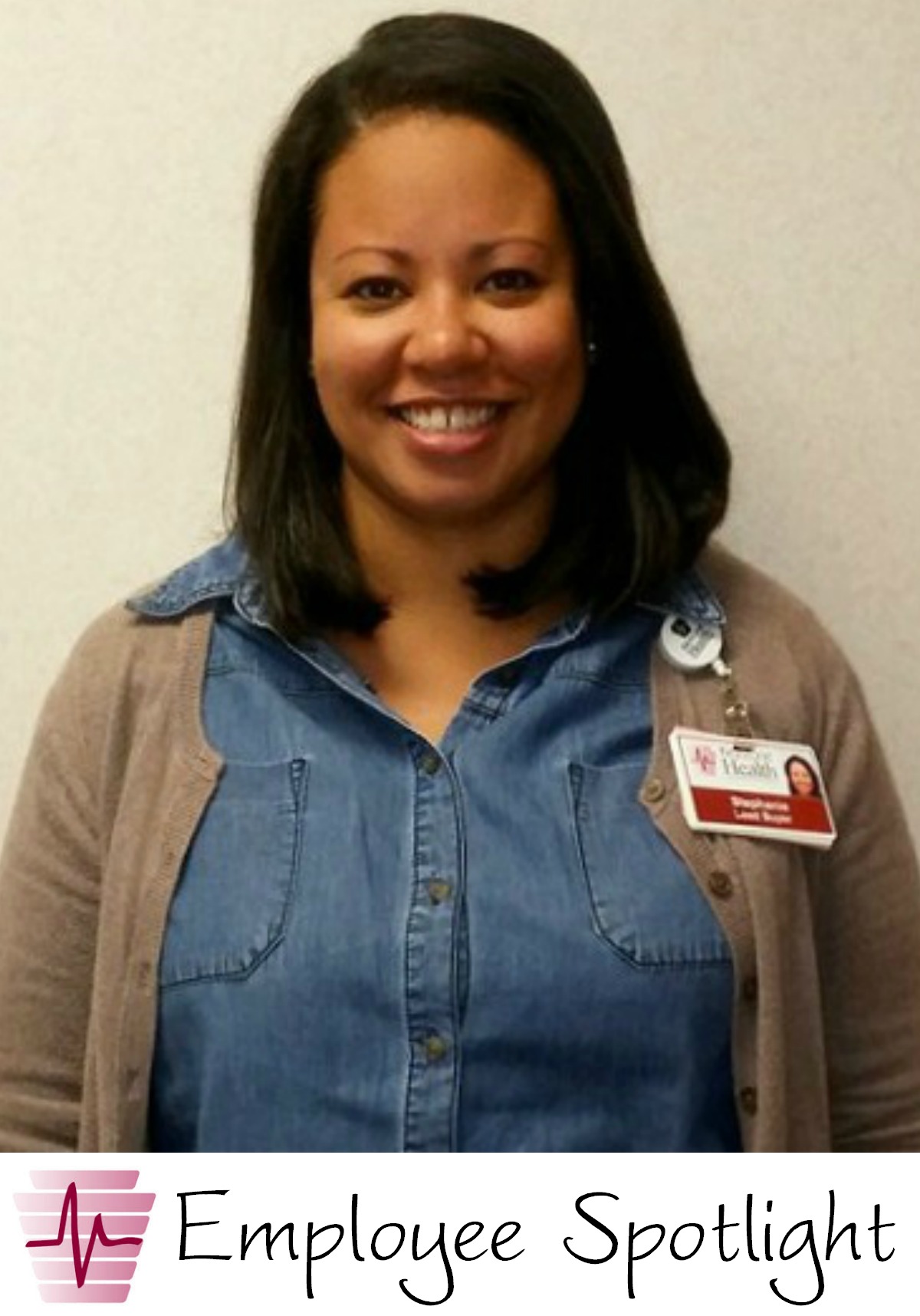 The Employee Spotlight for September shines on Stephanie Strickler, Keystone Purchasing Department's Lead Buyer!
Stephanie began her career at Keystone in 2009 in the medical records department of our Pediatrics office, which was then known as Franklin County Pediatrics. In 2011 she moved to the purchasing department, and has worked her way up from Purchasing Assistant, to Buyer, and now to Lead Buyer.
"I was looking to challenge myself and use some of the skills I learned in school which is what I found in the purchasing department," she said.
It's her and her colleagues' responsibility to get Keystone the lowest price on equipment, products and services without sacrificing quality or delivery. She purchases items that vary from medical, dental, office and janitorial supplies, promotional items, pharmaceuticals, and more.  The purchasing department also runs and maintains the 340B program so that qualifying patients can get access to affordable medication.
"Everyone loves getting a great deal and that's what I get to do for a living," Stephanie said. "I always keep in mind that our department affects Keystone's bottom line and we need to stretch our funding as far as possible. Every dollar saved is one that can be put back into caring for our patients. Even though I don't have direct patient contact, it makes me happy to know that my work aids all our staff in providing the best patient care possible."
On a typical day, Stephanie works with vendors by requesting quotes, negotiating prices and placing orders. She gets to work with staff in each practice, helping them find products or services that they need. She spends a lot of time working in Excel doing comparisons and price analysis, and also takes calls from Keystone's Pharmacy to verify patient eligibility in the 340B program, do referral checks, follow-up on outpatient notes, and process overrides.
"The passion and compassion I see from the staff in our small department is amazing, inspiring and spreads throughout the entire organization," she said. "I am proud that from the top down everyone is involved with upholding Keystone's mission statement."
Stephanie grew up in Lancaster and attended college at West Chester University, but now calls Franklin County home. She lives in Shippensburg with her husband Yancey and their fur baby, Tela. When she's not at work, Stephanie enjoys visiting golf courses with her husband, and taking their dog for walks in different neighborhoods and parks, as well as hiking in the mountains.
Something people may be surprised to learn about her is that she is a Licensed Massage Therapist and practiced in Shippensburg for 12 years.
"I no longer have a practice but I do keep my hands in it by working on friends and family," she said. "It's incredibly satisfying to know that the relief people experience is provided by the physical manipulation I can do with just my hands, forearms, elbows, and yes sometimes knees. I also enjoy taking continuing education courses to learn new techniques."
Thank you Stephanie, for all that you do for Keystone and our patients!