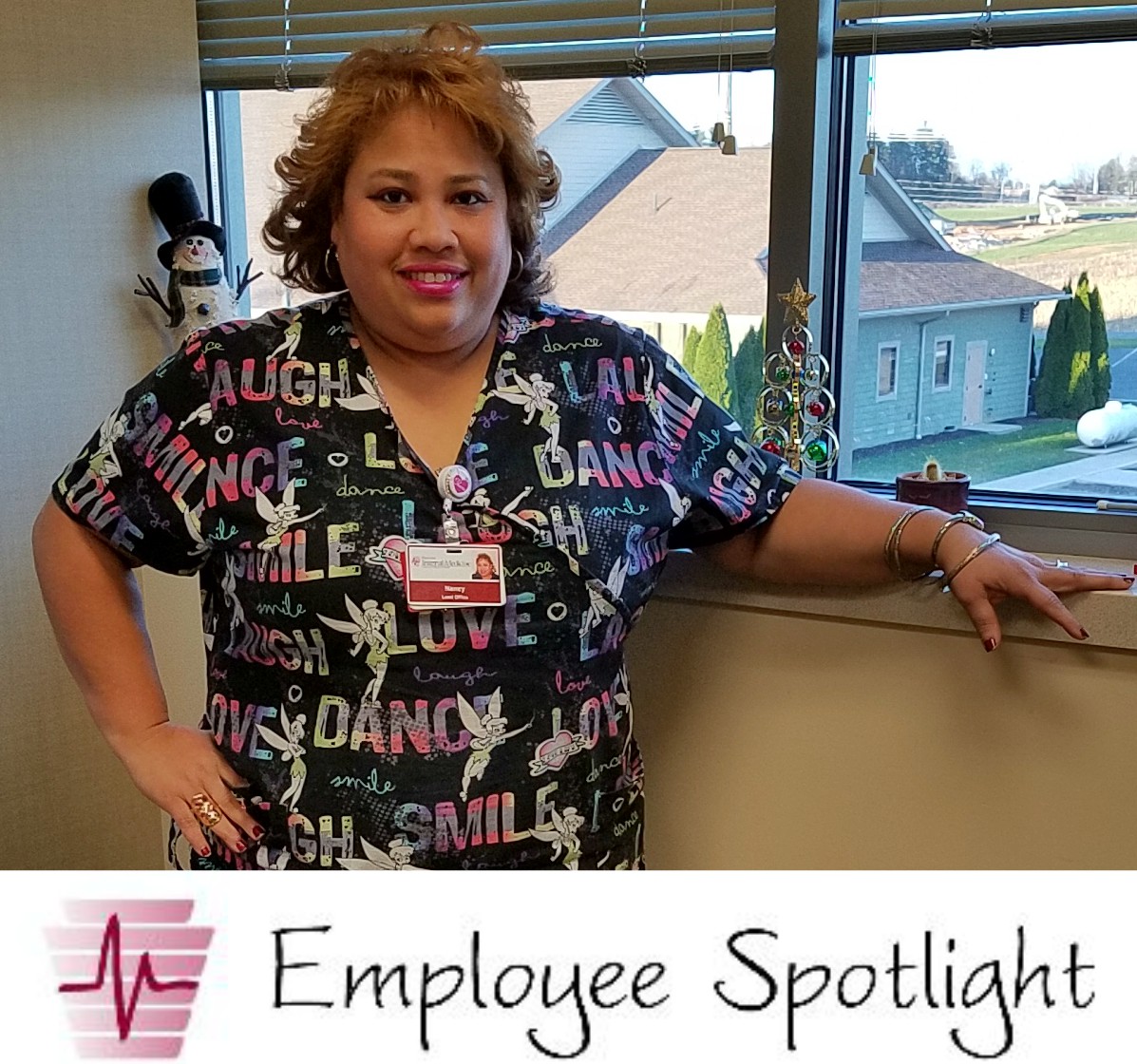 The Keystone Health Employee Spotlight for December shines on Nancy Hernandez Charlotten, of Keystone Internal Medicine!
Nancy began her career at Keystone in August 2008 when she was hired as a temporary staff member through Aerotek. By the end of the year, she was asked to remain at Keystone as a permanent employee. Since then, she has been named the Lead Medical Records Technician/Translator.
Nancy, who used to live in Puerto Rico, brought a lot of experience to Keystone.
"I worked at a hospital in Puerto Rico for 14 years, and I wanted to stay in the medical field," she said. "It makes me proud to be able to help people and encourage them to stay healthy. I also love translating and learning from the doctors and patients."
On a typical day, Nancy oversees the Medical Records process, translates for patients, and assists in any other ways she can.
"I like to come to work with a smiling face to bring cheer to my co-workers," she said. "I do my work and am available to anyone who needs help in the office. I'm proud to be part of the Keystone family."
People who know Nancy may be surprised to find out that she wasn't always as friendly and outgoing as she is now.
"I grew up between New York, New Jersey, and Puerto Rico," she said. "I used to be so shy and quiet that I didn't have any friends until I entered high school. I found true friends there, and we are still best friends today!"
When she's not at work, Nancy enjoys keeping busy and healthy with activities like walking and Zumba. She says she also enjoys sleeping, vacationing, and going to the movie theater.
Thank you, Nancy, for all that you do for Keystone and our patients!