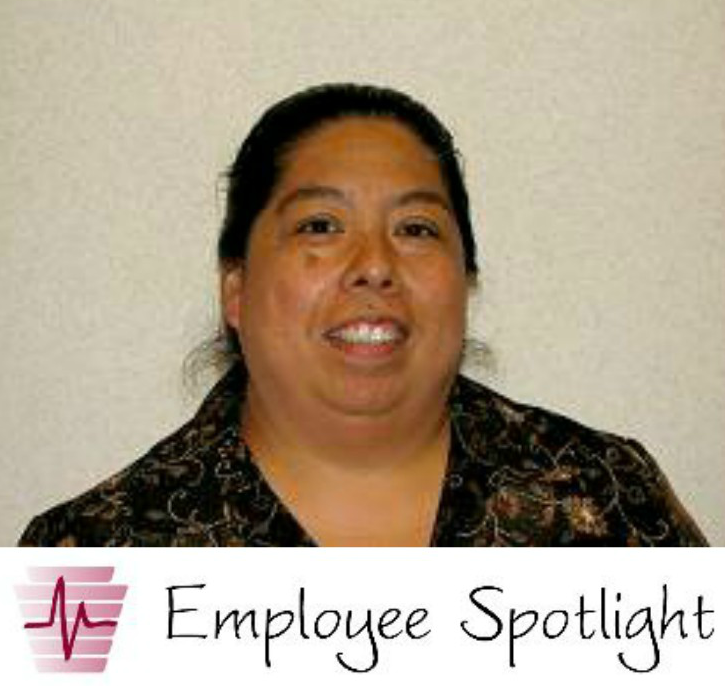 The Keystone Health Employee Spotlight for January shines on Maria Perez, Office Manager/Assistant Director of the Keystone Farmworker Program!
Maria began her career at Keystone in 1999. She took a year off in 2006 when the Director of the program, Mary Englerth, went to Guatemala to do medical missions work. When Mary returned in 2007, Maria rejoined Keystone and has been here ever since.
"Mary is an awesome lady," Maria said. "I like working for her and for Keystone. I'm proud to work for a company that cares for its employees and its patients."
During the growing season when there are the most farmworkers in the area, Maria spends her days answering phones, setting up appointments, calling patients, assisting Program Directors Mary Englerth and Vanessa Rice, going to camps to deliver medications and register patients (including the outlying camps in Western PA, Berks, and Columbia counties), and checking on patients to make sure they are doing well. During their "off-season," Maria spends her time running reports, collecting information, and preparing for the next growing season.
"My favorite part of the job is working with the patients," Maria said. "I like knowing that this program's goal is to meet their needs."
When she's not at work, Maria enjoys spending time with her family. She lives in Hanover, PA with her husband and has three grown sons.
"I have a beautiful family," she said. "My husband works in Spring Grove as a supervisor at the paper mill. He's also a full-time pastor at a Hispanic church in New Oxford. My oldest son also works at the paper mill and is married to a wonderful lady. They have three children; my handsome grandsons are the apples of my eye.
"My middle son works as a teacher at Vida Charter School. He is married to a wonderful lady, who works for WellSpan, and my youngest son is 21 and he lives in Cincinnati, OH. He works as a parking valet and is planning to go back to college."
Maria's hobbies include creating flower arrangements, and her favorite book is The Bible. She enjoys walking and riding bikes with her grandsons when the weather is nice, and visiting downtown Chambersburg – especially the square and the Hispanic market in Southgate.
Thank you, Maria, for all that you do for Keystone and our patients!