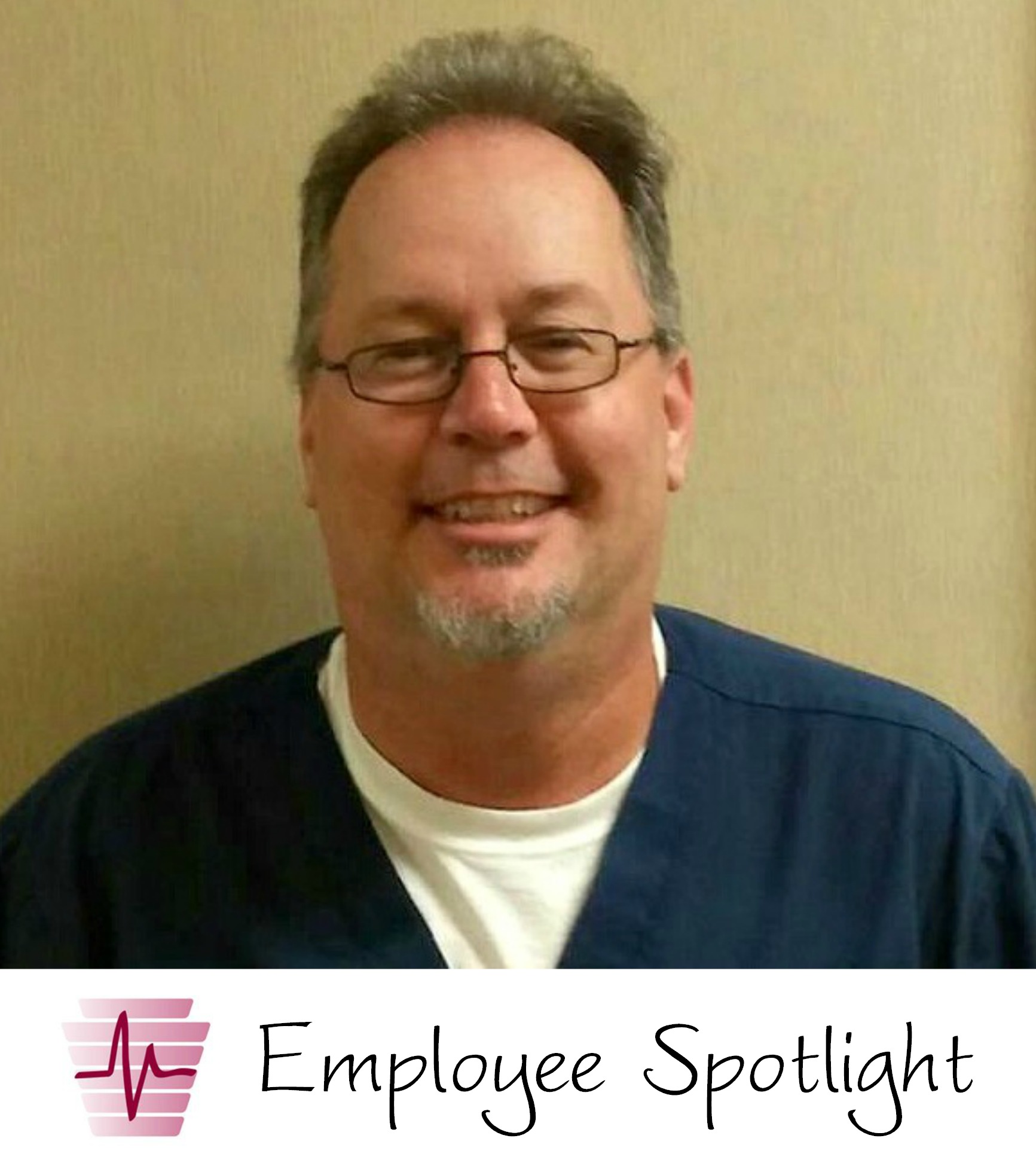 The Employee Spotlight for August shines on Keith Boyce, Registered Nurse and Director of Keystone Urgent Care!
Before becoming Director, Keith was hired as a staff nurse in November 2011 for the (then) brand-new Urgent Care practice. Right from the beginning, he knew he liked what Keystone does in the community.
"I believe in the mission of Keystone," he said. "The main part of the Mission Statement to me is the last part: 'Advocating for our patients and the medically underserved.' It's the main reason I love being a nurse."
On a typical day, Keith arrives to the office around 7 a.m. and divides his time between rooming and caring for patients, and taking care of his administrative responsibilities.
"I'm a nurse first, and I don't want to become detached to what the flow is in Urgent Care," he said. "We have the ability to help people and make huge differences in their lives. There have been a few patients that we were part of a life-saving event."
Keith enjoys the unpredictability that comes with working in an urgent care setting. But most of all, he enjoys the people he works with.
"The staff members make this place work, and I can't sing their praises loud enough," he said. "We have had everything from active heart attacks to sinus infections. We see and deal with so many out-of-the-ordinary circumstances in Urgent Care, and that keeps it pretty fresh!"
Keith lives in Chambersburg with his wife, Jessica, and they have two sons, Tyler and Jordan. He moved his family back to Franklin County in 2007 after living in Los Angeles for many years.
"I grew up in the area and lived in the projects for all my formative years; I'm very proud of where I came from," he said. "I moved to Los Angeles in the 80s to make it in music – playing in long-haired rock bands. I even tried out for the Red Hot Chili Peppers in 1992. We moved back in 2007 for a better place for our sons to grow up."
In his free time, Keith still enjoys being involved in music. He's a guitar player and musician in a blues-rock band, which mainly plays original music that he has written over the years. They have recorded two CDs in the last couple years and are currently working on a third.
Thank you, Keith, for all that you do for Keystone and our patients!