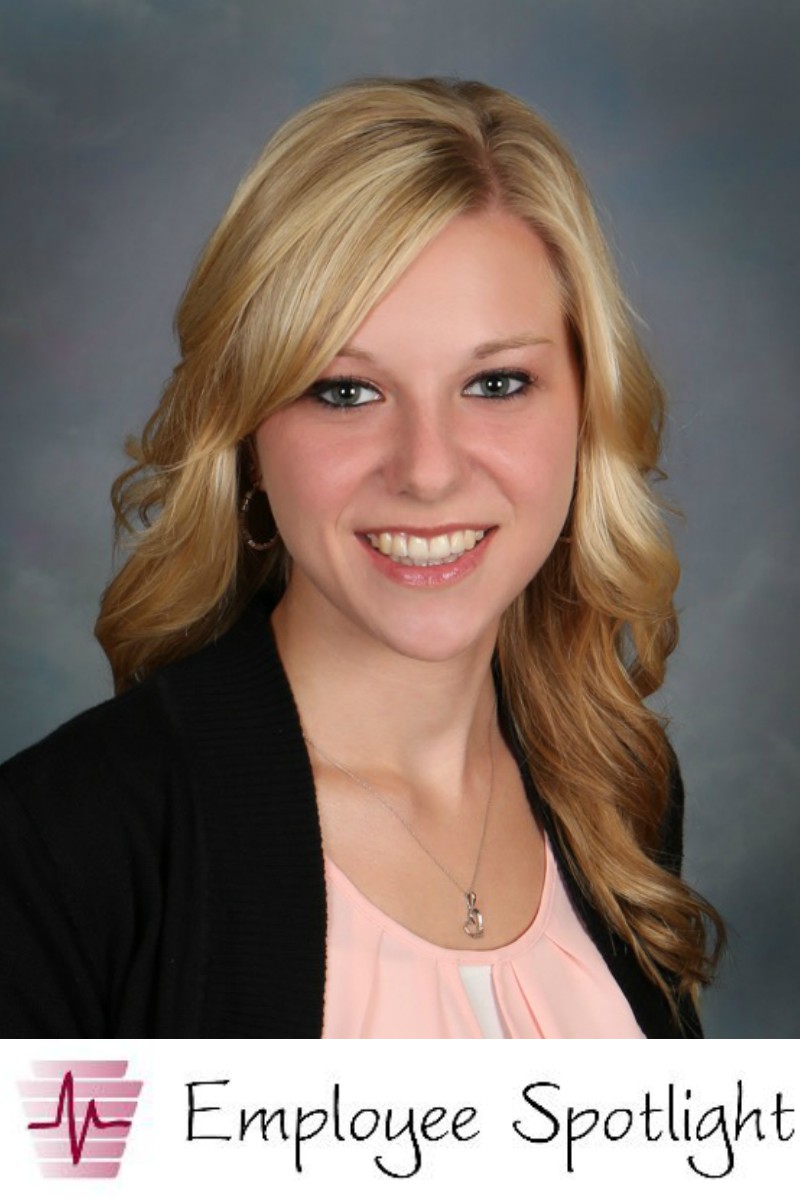 The Keystone Health Employee Spotlight for November shines on Erin Potteiger, Certified Occupational Therapy Assistant at Keystone Pediatric Therapies!
Erin began working at Edlantis Achievement Center in October 2015. In April of 2016, when Keystone acquired Edlantis and renamed the office Keystone Pediatric Therapies, Erin became part of the Keystone family.
"There is such a friendly atmosphere working at Keystone, and everyone in the office is like family," Erin said.
"I absolutely love working with kids and helping them work towards their goals for their daily, functional tasks through various games and activities. It's so rewarding to see the kids accomplish and meet goals and is often amazing to see how far each of the kids has come. I've built a rapport and a bond with each of the kids that I treat and their families, and I always try my best to do everything I can to help them achieve their goals."
Erin begins her workday at 8 a.m. and clocks out at 6:30 p.m. In the hours between, she provides treatment sessions for between seven and 11 patients.
"After each treatment session, I take time with the child's parent to discuss how their child worked during the session as well as skills that were addressed," she said. "Many of the skills that are addressed during treatment sessions include problem solving, following directions, self-regulation, planning and organization, as well as various motor skills such as fine, gross, visual motor and motor planning. Currently, I am supervising an Occupational Therapy Assistant student from Penn State Mont Alto and will be working with her until the beginning of December."
When she's not at work, Erin enjoys camping with her family at Raystown, backyard campfires, and traveling. Some places she has traveled to include Wyoming, Colorado, Montana, several Hawaiian islands, Niagara Falls, and Gatlinburg and Pigeon Forge in Tennessee.
"I really enjoy living in the Chambersburg/Franklin County area because I like how small each surrounding town is and I truly enjoy the country side," she said. "I live in Shippensburg, PA with my husband, Brandon and our Yorkie Poo, Gracie. I have been married for two years and we are currently expecting our first baby, which we are very excited about!"
Thank you, Erin, for all that you do for Keystone and our patients!