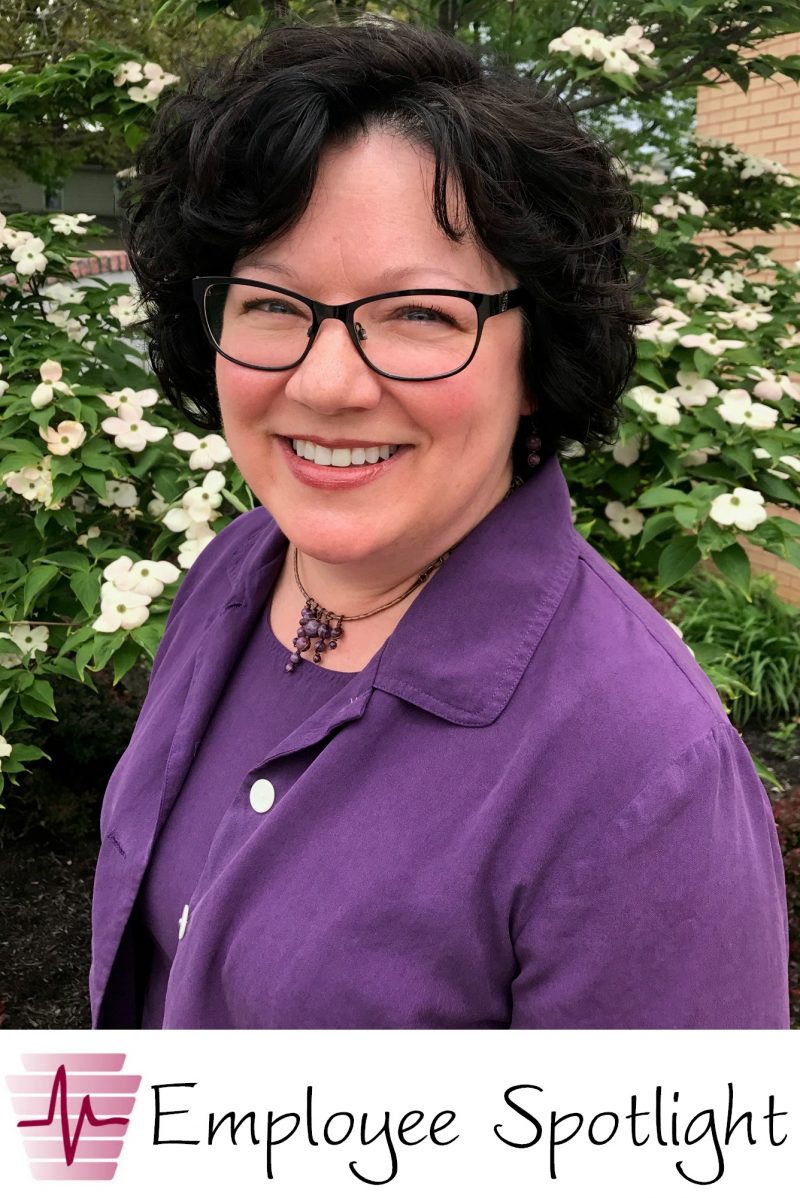 The Keystone Health Employee Spotlight for May shines on Cheryl Grove of Keystone Dental Care's Chambersburg office!
Cheryl began working for Keystone as a part-time Dental Hygienist in July 2006, and within two months asked to become a full-time employee.
"I feel blessed by the opportunities God has given me since being part of this company," she said. "I've had opportunities I thought never possible. I have met people I would have never met any other way. I've continued my education and received my Local Anesthesia License, and had the opportunity to obtain a Public Health Dental Hygiene Practitioner License.  I'm so thankful we have a CEO and leaders that support all our hygienists in advancing our skills to better serve our patients."
Cheryl and her team prepare for each day by previewing charts, and then providing care to their patients. She is glad she is able to make a difference in people's lives by doing what she loves.
"It's great to see how a team of people working together can take on the challenge to execute the plan and the needs that arise and conquer the day," she said. "I love teaching people about their teeth in a way that is easy to understand. It's awesome to see the lightbulb go on."
As a native to the Franklin County area, she still enjoys the scenery of streams, mountains, farmland, and grazing animals.
She also enjoys singing in the choir, walking her dogs, gardening, attending Bible study, traveling, and enjoying good restaurants.
"I find it important to surround myself with family, friends and neighbors," she said.
Thank you Cheryl, for all that you do for Keystone and our patients!