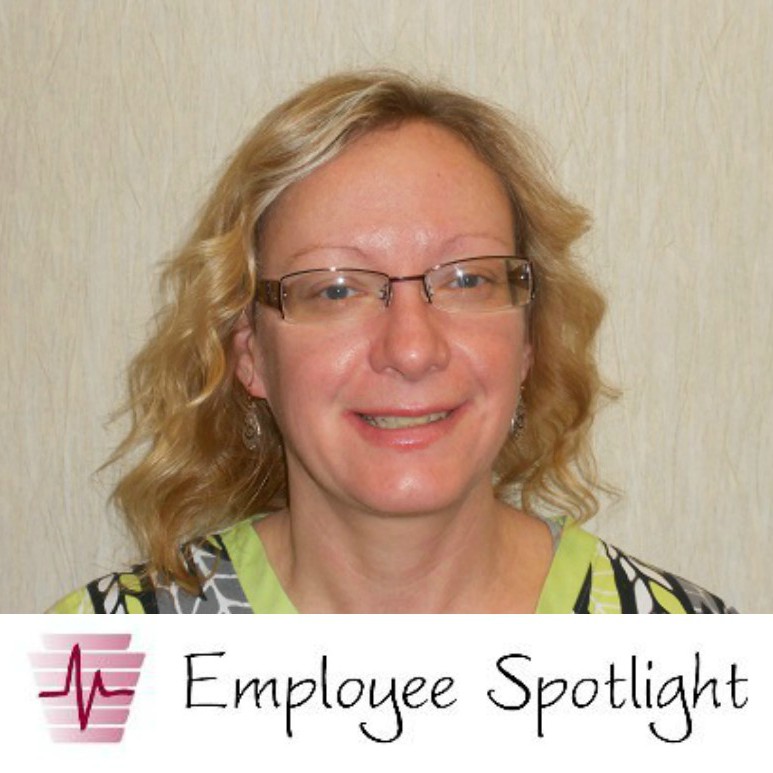 The Keystone Health Employee Spotlight for August shines on Buffy Jones, Licensed Practical Nurse at Keystone Infectious Diseases!
Buffy began her career at Keystone in September 2009. She had 15 years of experience as a Medical Assistant, and had recently earned her LPN license when she applied at Keystone.
"I wanted to make a difference and use my nursing skills with people and patients I felt I could relate to," she said. "I am proud to work at Keystone because I can let patients know what programs we have to offer people who can't get help, medical care, or prescriptions otherwise, and people with no insurance or drug addictions, etc."
Buffy's job responsibilities keep her quite busy.
"I work with (Registered Nurse) Amy Heckman in the Infectious Diseases office in the mornings, and then I go to the hospital and work in the wound clinic with the Infectious Diseases doctors for the rest of the morning and most of the afternoon," she said. "I then go back to the office and finish up the day by answering phones and messages and doing medication changes."
When asked what she most likes about her job, you can tell that Buffy truly cares about the people she works with.
"I'm proud when patients can remember my name and they make me feel like I made a difference in their life," she said. "I enjoy working with the patients and my ID doctors, and the challenge of learning new infections and treatment plans."
A fact that people may be surprised to learn about Buffy is that she was born in another country.
"I was born in Germany and came home to the United States at 3 months old," she said.
She now lives in Chambersburg with her husband Rodney, and their two dogs, Minnie Pearl and Pepper. She and Rodney enjoy spending time with their four children and 11 grandchildren, and Buffy also keeps busy with her favorite hobbies: crafts, reading, and gardening.
Thank you, Buffy, for all that you do for Keystone and our patients!