The Keystone Health Employee Spotlight for April shines on Annette Lehman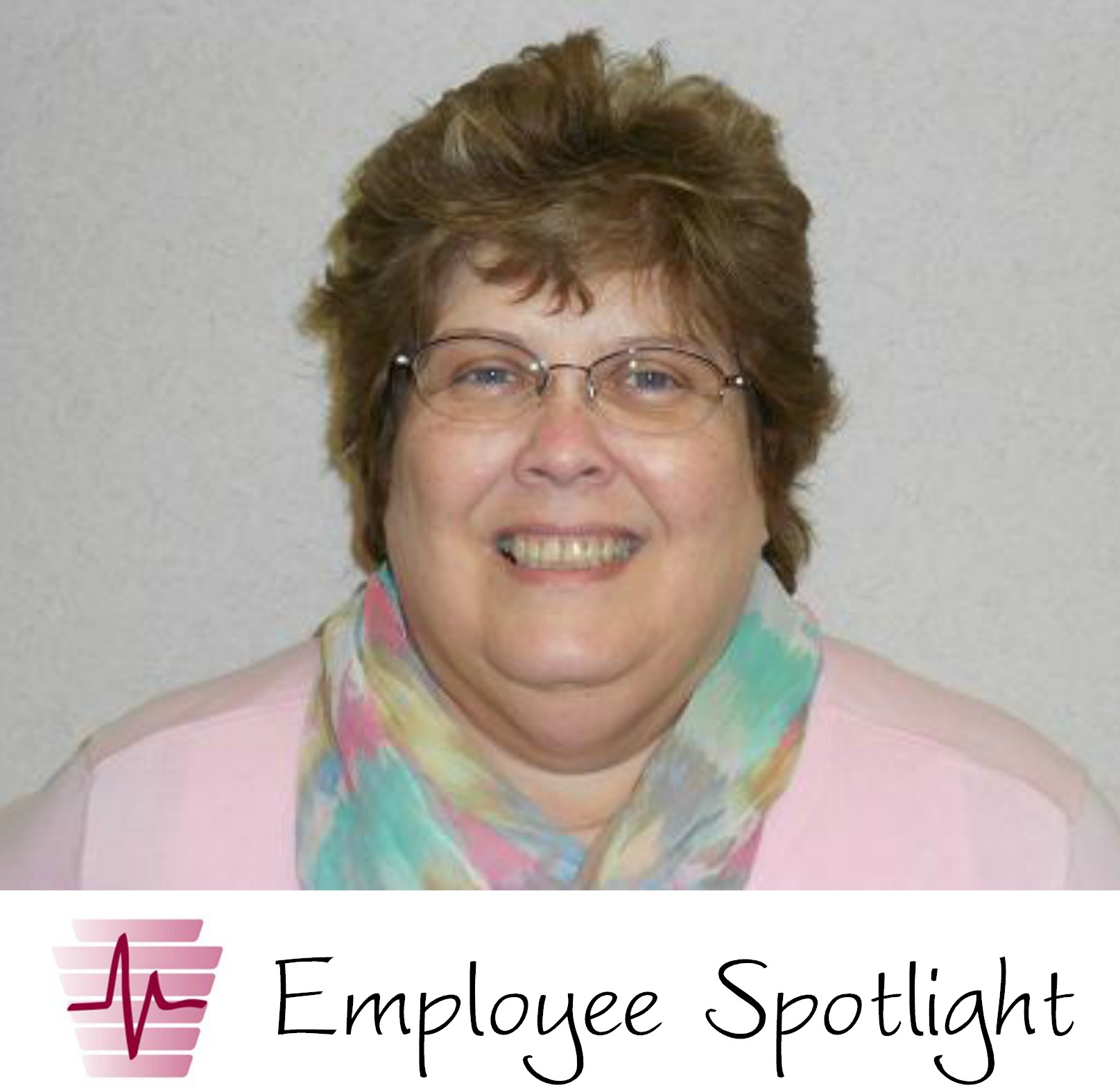 of Keystone's Human Resources department!
Annette began working at Keystone in April of 2007. She started her Keystone career as a transcriptionist, and later transitioned to splitting her time between being a billing representative and an HR clerk. She now works in Human Resources full-time with the title of HR Assistant/Credentialing Coordinator.
She enjoys her job and the people she works with, and gets a sense of accomplishment from working at Keystone.
"I'm proud of its mission and watching how Keystone has expanded to meet needs from its origin," she said.
After starting each morning with a cup of coffee, Annette comes to the office and stays busy with a variety of tasks. She keeps providers and staff up-to-date on licenses and certifications, works with new providers to help them get credentialed, assists students on practice rotations, completes paperwork, and helps with new employee orientations, among other things.
Annette has lived in Shady Grove for 35 years in a house that is more than 100 years old.
When she's not at work, Annette enjoys spending time with her husband, two grown children, and two granddaughters.
"My husband is retired but was in the new home construction field for many years, and my son is a certified aircraft mechanic," she said. "My daughter is a tumor registrar and her husband is a newly credentialed pilot and also has a home painting business; they have two girls ages six and nine that keep them very busy."
Annette also enjoys reading, watching old movies from the 40s and 50s, playing hand bells in her church's choir, and learning about history. Touring the Gettysburg Battlefield is one of the things she enjoys about living in the Franklin County area.
"I've never lived anywhere else," she said. "Except for the growing traffic on I-81, it still has a small-town feel."
Thank you Annette, for all that you do for Keystone and our patients!