The 2023 Keystone Health Diabetes Health Fair will take place on November 4, 2023 from 9 am- noon, and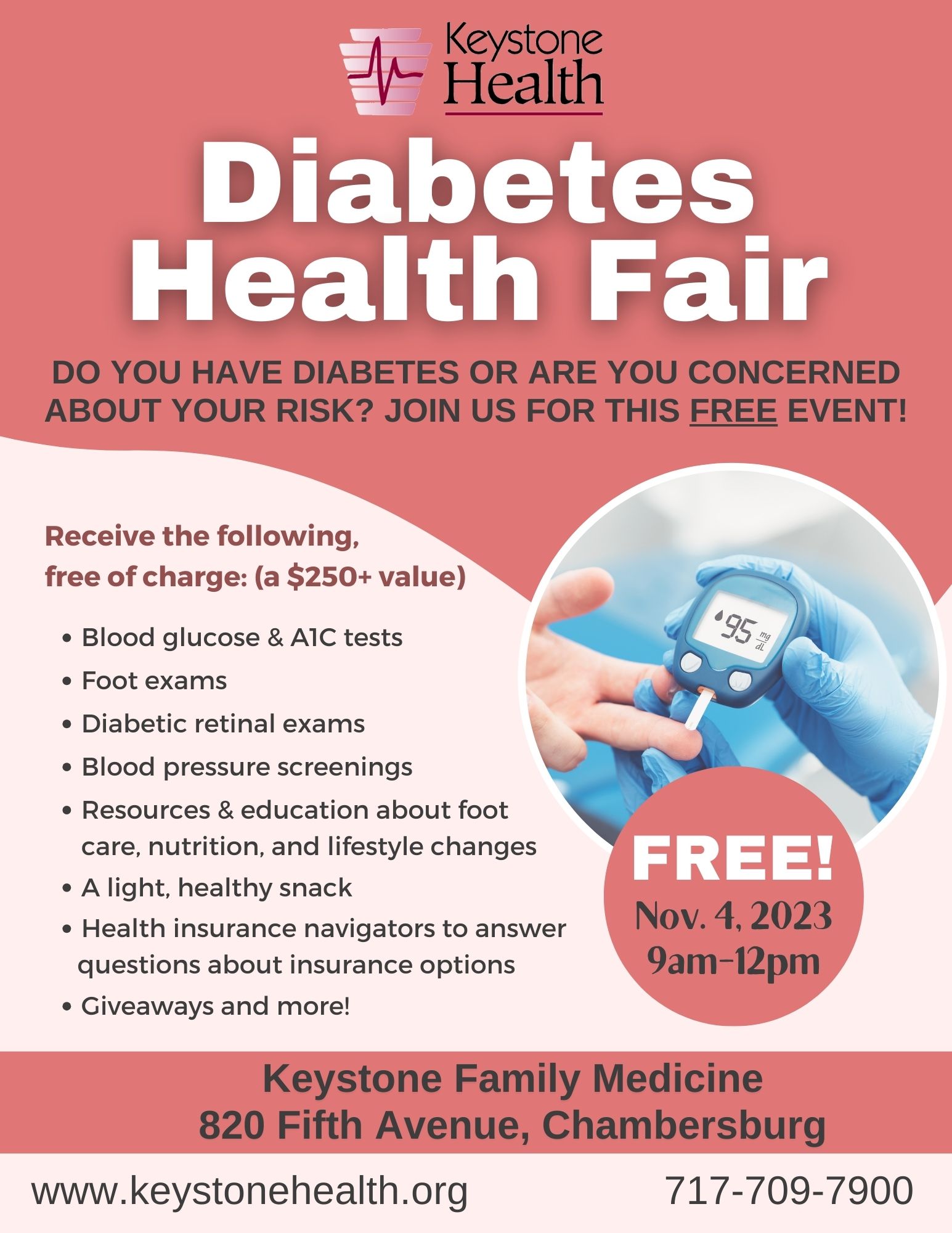 will be held at 820 Fifth Avenue, Chambersburg (Keystone Family Medicine). Walk-ins are welcome!
This year at the Diabetes Health Fair, participants can expect to receive glucose blood tests, A1C tests, foot exams, light snacks, diabetic retinal exams, blood pressure screenings, wellness discussions on foot care, nutrition, and many giveaways – a $250 value!