On Monday, June 27th 2022, Congressman John Joyce visited Keystone Health to receive the 2022 NACHC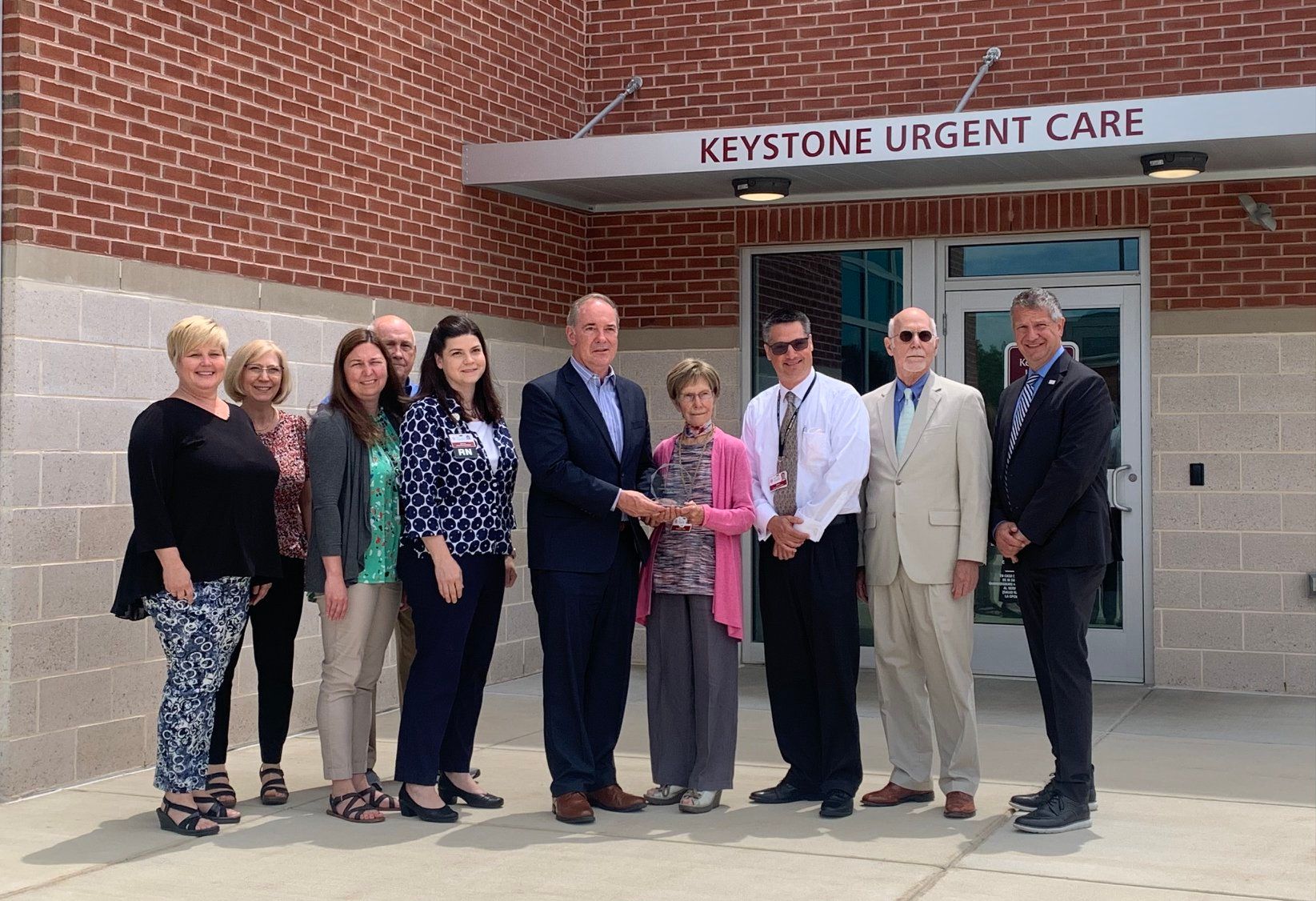 Distinguished Community Health Advocate Award.
This award recognizes congressional members who took multiple actions on behalf of FQHCs among the following: visiting a local health center in 2021, signing the FY22 Health Center Appropriations Dear Colleague Letter, highlighting the work of health centers in traditional and/or social media, leading CHC Caucus efforts, and voting in favor of/or co-sponsoring one of the following pieces of legislation: the American Rescue Plan, CONNECT for Health Act of 2021, PROTECT 340B Act, and MOBILE Health Care Act.
We thank you, Congressman Joyce, for your support!