Second COVID Booster Criteria:
People (any age) who received Johnson & Johnson's Janssen COVID-19 vaccine for their first shot and booster
Adults ages 50 years and older who received Moderna or Pfizer
People who are moderately or severely immunocompromised
Second COVID Booster doses are given at least 4 months after the initial booster dose.
If you qualify for one of the above criteria and would like to receive a second booster vaccine, please use the scheduling tool below. This tool should only be used by those who have already been fully vaccinated and boosted, and wish to receive their 2nd booster vaccine (If you would like to schedule a first or second Moderna vaccine OR first booster, please visit www.KeystoneHealth.org/Covid19Vaccine).
To read information sheets (EUA) on the Moderna vaccine, click here for English and here for Spanish.
We offer online scheduling- see scheduling tool below.
If you would prefer to schedule by phone, please call (717) 217-1990. The scheduling phone line is staffed Monday – Friday, 8 am- 4 pm. 
Please bring signed and completed consent form (CLICK HERE for English version of consent form and CLICK HERE for Spanish version of consent form), your ID and your insurance card so we can scan them when you arrive.
Where is the vaccine clinic?
The vaccine clinic is located at the Keystone Professional Center located at 111 Chambers Hill Drive. Please proceed to second floor, then follow the signs for "Conference Center".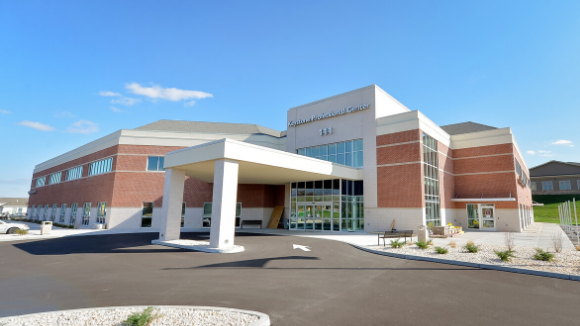 Cost:
COVID-19 vaccine is provided at 100% no cost to the vaccine recipient. If a vaccine recipient has health coverage, Keystone Health may seek appropriate reimbursement from the recipient's plan or program for a vaccine administration fee.
NOTE: If you are having difficulty using the below scheduling tool and need help scheduling an appointment, please send us an email at email@keystonehealth.org.