To pay a Keystone Health medical or dental balance:
(Instructions below on how to pay your bill)
**When paying a Keystone Health balance, you will be taken to a WellSpan Health webpage. We partner with WellSpan on the electronic record system that we use. You will see your Keystone bill pay information after logging in.**
First, enter your WellSpan log in credentials- if you do not have an account yet, please sign up.  It is fast and easy: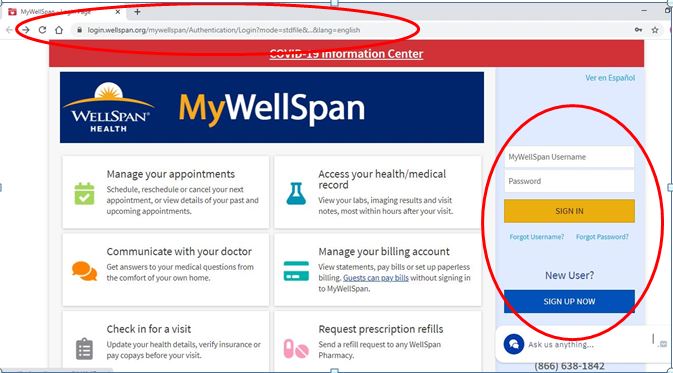 Next, click "Bill Pay" in the menu selection, then "View & Pay Bills":

Next, click "Pay a Bill for a Community Partner".