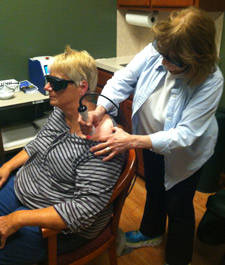 Certain light frequencies can reduce inflammation and enhance the healing process- learn more about our laser therapy, below:
Specific Wavelengths
Instead of the full spectrum of light that comes from the sun, our low level laser produces light in a narrow frequency. Frequencies in the red portion of the rainbow are shown to assist the healing of soft tissues. Cells in our bodies have receptors that are sensitive to light.
How Does It Work?
Certain frequencies of light speed up or slow down biological processes. From practical application with patients, laser therapy generally assists in the treatment of:
Wound healing
Inflammation reduction
Pain management
Cell regeneration
Scar tissue reduction