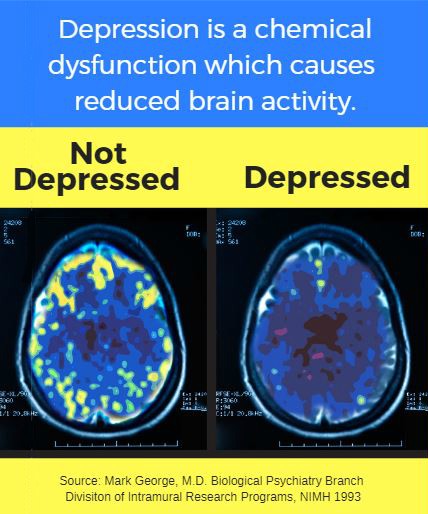 Antidepressant medications are absorbed into the blood stream to treat depression. However, they do not work for everyone, and can cause some unpleasant side effects.
Keystone Behavioral Health is now offering a new treatment for depression, which targets the brain directly, called Transcranial Magnetic Stimulation, or TMS.
What is TMS?
TMS is a therapy used to treat depression. It uses magnetic pulses to stimulate the brain by re-awakening cells and restoring the brain to normal function. Click here for FAQs about TMS Therapy. 
Could TMS Help You?
If you are an adult who has been diagnosed with Major Depressive Disorder (MDD), and medications are not working or are causing side effects, you may be a good candidate for TMS.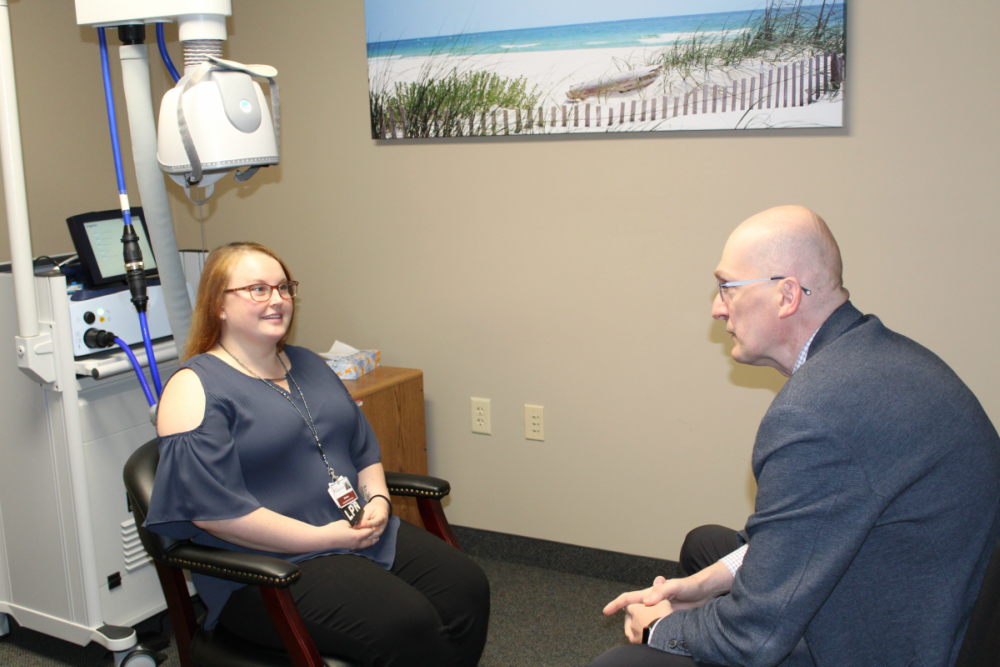 Does it Work?
Yes. For many people, TMS has made a significant improvement in their lives, and many patients with treatment-resistant MDD respond positively to TMS. To read some of our patient stories, click here.
What's the Treatment Like?
It's done in your doctor's office, and each session usually lasts about 20 minutes (no longer than 45 minutes). Treatments are usually performed 5 days per week for 6 weeks.
You will be seated in a comfortable chair, and remain awake and alert. You will be given earplugs, and your provider will place a magnetic coil on your head. You may feel a tapping sensation on your head during treatment.
After the procedure is finished, you can drive home and resume your normal activities.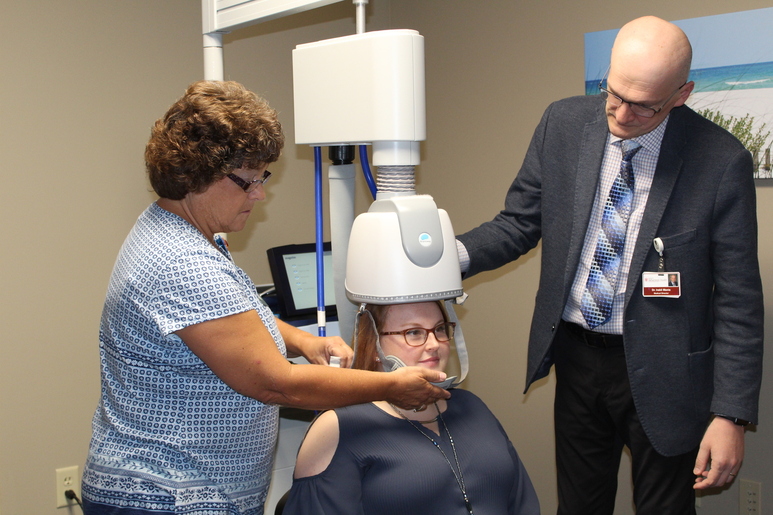 What are the Side Effects?
Side effects of TMS Therapy are fewer and more mild than those from drug therapy. The most common side effects of TMS are short-term scalp discomfort and mild headaches.
Group Therapy
Keystone Health is currently offering group therapy for patients currently undergoing TMS or having recently completed treatment successfully. The group's objective is to help TMS patients in achieving and maintaining their remission while gaining support and insight from their peers.  If interested please contact (717) 709-7933 or speak with your psychiatrist.
 By finding the right treatment today, you could have a brighter tomorrow.
For more information on TMS therapy, call (717) 709-7933.
For an overview on TMS Therapy by Medical Director and Psychiatrist, Dr. Irakli Mania, as well as a patient testimonial, view the video below.