Thomas Orndorf, MD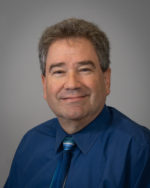 Business Name:
Thomas Orndorf, MD
Long Business Description:
Position
Obstetrician/Gynecologist
Education
Dr. Orndorf's residency in Obstetrics/Gynecology was completed through the Penn State University Hospital Program at the Hershey Medical Center. He received his M.D. from the Thomas Jefferson University Medical College and his Bachelor of Science from Lebanon Valley College.
Board Certified
American College of Obstetrics and Gynecology
Affiliated Hospitals
Chambersburg Hospital, Chambersburg, PA