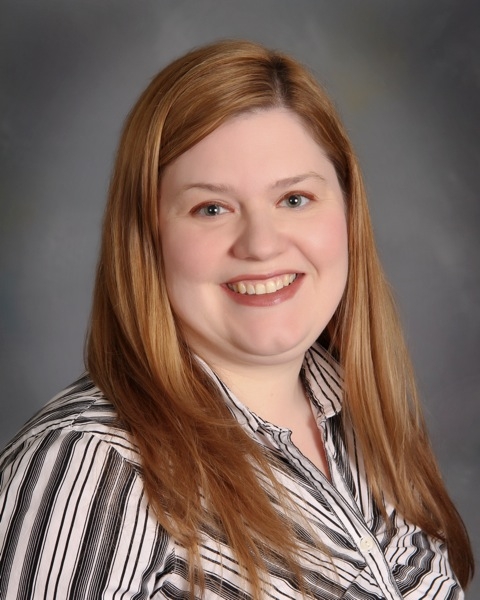 For the past several months, normal routines have been interrupted by COVID-19. Many times adults have trouble coping with these changes, but the disruption to our normal lives may be even more stressful for children.
Keystone Behavioral Health's Amy Stewart, Licensed Clinical Social Worker, Registered Play Therapy Supervisor and Certified Family Trauma Professional, gives tips on how to help families maintain a sense of normalcy during COVID-19 in today's article.
How can the changes surrounding COVID-19 affect the mental health of children and teens?
COVID-19 has imposed vast challenges for all of us in terms of making and fostering human connection. Teens, in particular, are in a developmental stage where differentiating and separating from the family unit and connecting more with peers is of the utmost importance. While our society has been gradually moving more and more towards becoming a virtual society for the past decade, research has always shown that real, in-person, face-to-face connections are vital for mental, emotional and social wellbeing. Social isolation, loneliness, increased frustration and general feelings of apathy are being reported by teens and children at a high increase directly caused by the needed restrictions that have been put in place to respond to this pandemic. Children and teens who did not have mental health concerns before COVID are often starting to experience increased symptoms of depression and anxiety. Those who already had mental health symptoms are often having worsening symptoms.
How can parents help their children deal with difficult emotions during this time?
As a children's therapist, I am finding that parents, especially parents of very young children, are increasingly stressed because of this pandemic. The necessary breaks, respites and family/community supports are beyond taxed. Many parents are trying to work from home and provide their children with childcare at the same time and this is realistically impossible. One cannot work from home and provide the best parenting and supervision simultaneously.
I think that the best thing that parents can do right now is set realistic expectations for themselves and their children, and communicate about what is going on. Families are growing increasingly frustrated and boredom is a factor for both parents and children alike. It can be very helpful to tap into your own and your child's creativity. Novelty is a very important need for human beings. Children need fresh things around them to grow and learn. They need to see new things, hear new things, taste different foods and have each of their senses exposed to something new on a regular basis. Being stuck in the same space without some variation is very unhealthy. Getting outside and getting some fresh air, exercise and change of scenery is important on many levels. I also suggest having some type of a schedule to change things up so that people are not engaging in one type of activity (such as television watching or computer games or even reading) for more than is healthy. Parents and kids can even put ideas of things to do in a jar and pick a new activity each hour so that they break up the day and have a change of pace.
What are some steps to implement that can help create a sense of normalcy or security for kids?
Mental health research dating far back has shown that one of the very best things that can help even the most dysfunctional families is the idea of routine and tradition. This is a good time to develop some type of family routine. Read a book with your child before bed each night; do the "highs and lows" game each day at dinner time (where you talk about the highlight and lowest point of the day) and find some way to work healthy physical touch into the day as children need touch. A book titled Parenting with Theraplay by Vivien Norris and Helen Rodwell is an excellent resource to find quick and easy activities that can be worked into your day with your child.
Do you have any tips for creating an open dialogue between parents and their kids or teens?
One great tip is to ask for your child's or teen's opinion on something and then really listen. Parents often fall into the trap of wanting to always teach, instruct or even lecture our children and it is important to hear what they have to say when they feel that you are looking to them as the expert. When it comes to using technology these days, many children or teens are actually the expert. Now may be the time to let our kids teach us some things we don't know.
When is it time to seek professional help?
If you are wondering if you or your child needs therapy, then most likely it is time to pursue it. We tend to tell ourselves that we are doing better than we actually are. If you or your child are feeling depressed, anxious or not yourself, it can almost always help to talk to a mental health professional and allow yourself to have time focused on your mental health and wellbeing. Play therapy for young children is known to have a preventative effect, and it can actually keep problems from developing that would have, had the child not had that support. An amazing mentor of mine, Ms. Dottie Ward-Wimmer, once said "Do they need therapy? No, they DESERVE it." I think that simple paradigm shift when thinking about mental health treatment is very important. Research looking at why some young people have been resilient in the face of things that have overwhelmed most others points to having one or more kind, caring and compassionate adult supports in their life. A child/adolescent mental health therapist can often times be that resource.
This article contains general information only and should not be used as a substitute for professional diagnosis, treatment or care by a qualified health care provider.